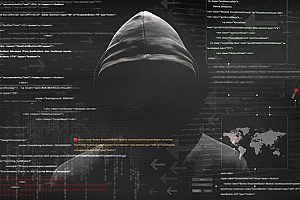 As IT continues to improve in every conceivable way, the ability of cybercriminals to exploit technology for nefarious purposes is unfortunately growing as well. A lesser-known cyber threat called "pharming" is becoming more widespread and one that your small business should make sure to protect itself against.
In this blog post, we will explain what pharming is, why it is a threat, and offer recommendations on how to best defend your small business against it.
What is Pharming?
Pharming is a cyber attack that is similar to phishing but even more insidious. In pharming attacks, cybercriminals use two methods to redirect IT users to fake lookalike websites of genuine websites such as banks, IT service providers, e-commerce sites and other locations where users feel comfortable entering sensitive information. These fake websites are full of malicious links and malware that will quickly infect the user's device and company network and enable hackers to steal money and sensitive data.
The first pharming method is similar to phishing in that the user is earlier lured into clicking onto an innocent-looking link or site, which allows a hacker to install a virus or Trojan on a user's device. These applications direct traffic away from legitimate sites toward counterfeit sites that look surprisingly similar to the legitimate ones. When the user logs into the site, the cybercriminals gain unauthorized access and capture funds and private information.
The second pharming method occurs through what is known as DNS poisoning and is even more disturbing. The domain name server or DNS is what points a certain web address to a page. In this situation, a cybercriminal uses sophisticated techniques to hijack the intended website's DNS. This method fools the user's device or DNS server and gets past any anti-virus/anti-malware protection. When this happens, users without any malware on their devices are redirected to a phony website even when they type in a correct address or click on a proper link. This frighteningly effective method is known as "phishing without a lure," as it allows cybercriminals to even exploit users who are following good internet protocol by avoiding suspicious sites, links, and email messages. Using this method, cybercriminals are able to redirect many typically cautious users to their counterfeit websites and access their funds and information.
Why is Pharming a Threat to Your Small Business?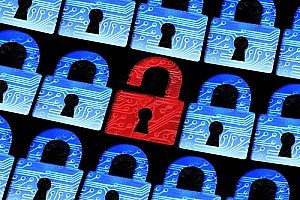 The growing threat of pharming should be taken seriously by your small business as a part of your constant attention to the negative impact of cybercrime. A data breach caused by pharming can result in serious consequences for your company including devastating monetary losses and the disruption of your normal operations. Any work stoppages will result in even more negative financial repercussions as well as adversely affect employee morale and efficiency.
In addition, there is nothing more valuable to your company than its sensitive internal and client data. If this is compromised, your operations and reputation will suffer. As a result, your small business will lose current customers and have a more difficult time attracting new ones.
Some statistical predictions underline the danger of cybercrime. For example, Microsoft recently predicted that a typical data breach will cost the average company almost $4 million. In addition, the National Cybersecurity Alliance ominously reported that up to 60% of small and medium-sized businesses that suffer a significant cyberattack will close within six months.
How to Protect Your Company against Pharming Attacks
In order to best protect your small business against these dangerous attacks, we recommend the steps below.
Maintain robust email and internet use protocols
Your small business should maintain strict email and internet use protocols combined with required training and education on the most recent cybersecurity threats. For example, you can make your employees more aware of pharming attacks by having them read this blog post and other useful information online.
Employee internet and email behaviors that must be prohibited include clicking on website links, visiting unknown websites, downloading illegal or pirated software and media, opening attachments, and responding to email offers. Your employees should also always use strong passwords and practice password change control.
Monitor and restrict access to sensitive information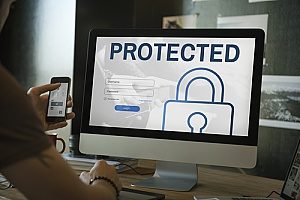 Your company should always monitor and restrict the number of employees with access to sensitive data. The fewer people who have access to sensitive company information, the lower the chances are that a breach will occur. Your systems and networks should also be constantly monitored and programmed to alert you when something irregular occurs.
Keep applications, operating systems, and anti-virus tools updated
It makes sense for your company to continuously update all applications, operating systems, and anti-virus tools in order to have the highest level of protection against all different forms of malware and cybercrime.
Implement specific anti-pharming checklist
What makes pharming unique is its corruption of the DNS server. Some simple ways to make sure your users are on a legitimate website and not a fake one are listed below.
-Make sure the URL and website are spelled correctly with no additional characters.
-If the site appears abnormal in any way, do not enter any sensitive information.
-Make sure the site is headed by "https" as opposed to "http." The "s" ensures that the site is secure.
-Make sure there is a padlock on the bottom of your browser or computer taskbar. This ensures there is a secure, encrypted connection.
-Check the security certificate. Go to "File" in the main menu and select "Properties." From the menu that pops up, click on "Certificates" and check if the site carries a secure certificate from its legitimate owner.
Utilize a trusted IT Support partner
The most important piece of advice we can offer you is to always utilize a trusted IT support partner such as Network Depot for assistance with your cybersecurity needs. An experienced IT partner can advise you on the equipment, solutions, and training your company needs to meet the challenges presented by pharming attacks and other cyber threats. Your reliable IT partner can install, implement, monitor, and oversee your cybersecurity defenses and back up and recover your data in a worst case scenario. With help from an IT support partner, your company will be able to effectively protect itself and maintain its focus on achieving its core business objectives.