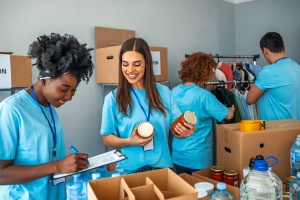 Technology trends change somewhat on a yearly basis, but 2020 was no ordinary year. The effects of the COVID-19 pandemic and the ensuing recession are the main drivers in the technology trends that are impacting the nonprofit sector in 2021. It makes sense for leadership personnel at nonprofits to recognize these trends and adapt their operations and efforts to best mitigate their negative impacts as well as benefit from the opportunities they present.
An Unprecedented Situation For Nonprofits
The events of 2020 have brought about unprecedented challenges for nonprofits. As a result of the world's economic instability and the severe restrictions on working from the office or holding fundraising events and other in-person meetings, many nonprofits have struggled to maintain their various efforts. A poll from Candid found that 38% of nonprofits said they were in danger of closing their operations because of the negative impacts of the pandemic and other factors, which would be the loss of nearly 120,000 organizations. Nonprofits in the United States account for 5-10 percent of the country's economy and about 10 percent of U.S. employment.
This difficult situation for nonprofits comes at a dire time when the demand for their services has never been greater. Because of COVID-19, the level of financial instability has risen dramatically along with food insecurity, adverse mental health conditions, and many other societal problems. The country greatly needs nonprofit efforts that address these issues and improve social connections in the community.
It is important for nonprofit leadership to understand current technology trends to help overcome this unprecedented situation. A nonprofit's first goal is to survive the current extreme conditions. Their next objective must be to make the necessary adjustments to continue their nonprofit mission more effectively in order to meet the increased demand for their services.
Significant Technology Trends
The Growing Importance Of Mobile Fundraising And Artificial Intelligence (AI)-powered Personalization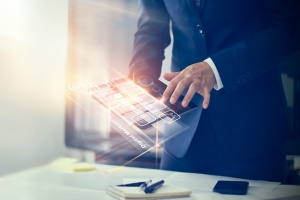 As Millennials and Generation Z increasingly become a greater share of potential donors, it makes sense for nonprofits to target them in ways that they feel more comfortable with than older generations.
For example, Blackbaud Institute reported that mobile donations have increased from 9% in 2014 to 26% in 2019, and this upward trend will continue. Younger audiences appreciate enjoyable digital experiences and well-designed mobile apps, which makes them more likely to engage and donate. AI-powered personalization helps target the right donors and automates the sending of social media messages and texts to these relevant audiences. A good combination of well-designed apps and text messages sent to the most interested people will result in the maximum return in the form of increased donations, improved public relations, and more active engagement.
The Necessity Of Improved Virtual Events
The importance of holding well-structured, interesting virtual events will increase in the near future as well as in the post-pandemic environment. Sociology experts have noted that many nonprofits and other companies have raised concerns about video conferences taking up too much of the working week as well as their shortcomings in achieving everything that in-person meetings can. There is also growing concern that attendees will not find virtual fundraising events engaging enough to attend.
For nonprofits that offer services digitally and want to fundraise effectively, there will be an even greater need for a strong cloud infrastructure to facilitate the storing and manipulation of a huge amount of on-demand content. In addition, technology experts recommend increased investment in virtual collaboration tools and business communications apps as well as in employee training. The greater attention to these areas will help make virtual events as interesting as possible in comparison to in-person events. Organizations should make a substantial time and monetary investment in this area as virtual events will be vital to their success.
A Growing Need For Effective Data Management Tools
In this ever more challenging environment, the importance for nonprofits to have a good handle on relevant data continues to grow. In addition to using data management technology to target potential donors more effectively, these powerful tools can help an organization learn areas where they can improve their operations as well as provide suggestions for additional opportunities.
The need for effective data management tools will continue to grow as employees remain working at home and donors increasingly want to know how their contributions are being used. Nonprofits can benefit from having a centralized source of data that will enable cross-department collaboration, advanced audience segmentation for marketing, the seamless pairing of grantors and grantees, more efficient reporting, and effective forecasting and budgeting for a variety of timelines. By having powerful data management and data analytics tools and the staff trained to use them effectively, nonprofits can eliminate or reduce their administrative and menial tasks and focus their efforts more intensely on their noble missions.
The Enhanced Cybersecurity Threat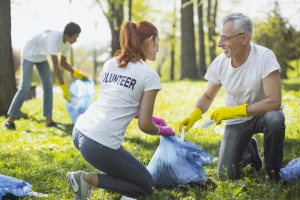 As discussed in greater detail in previous articles, cybersecurity threats for nonprofits and other organizations have risen greatly during the pandemic and will continue to be major challenges for the foreseeable future. Some major IT security problems nonprofits will continue to contend with include COVID-related phishing, remote worker endpoint security, Internet of Things (IoT) vulnerability, ransomware, as well as performance and security issues resulting from steadily growing cloud usage.
Nonprofits also have to be concerned with the massive number of scams carried out by cybercriminals pretending to represent charities and other worthwhile organizations. These well-publicized problems make it less likely for the public to donate money. Nonprofits must find a way to inspire confidence in the security of their operations to overcome a potential donor's fear that their money may be diverted to a criminal or that their sensitive personal information could be compromised.
As a result of this trend toward greater IT security threats, nonprofits must make a significant investment in the most effective cybersecurity tools and implement related employee training.  Because of the growing number and types of cyberattacks and their destructive power, these efforts should be a top priority for nonprofits.
Consult With A Trusted IT Support Partner
During this unusual time of increased cybersecurity threats, financial and emotional insecurity, and significant technology trends that can impact nonprofits, we encourage nonprofit leaders to reach out to a trusted IT Support Partner, like Network Depot, for assistance in keeping their operations secure and productive. A reliable IT partner will offer a nonprofit valuable advice on how to best adapt their efforts to benefit the most from these technology trends as well as protect an organization from their negative effects. These IT security experts will implement any necessary solutions to help protect an organization against aggressive cybercriminals during this pandemic and beyond. By understanding important technology trends, encouraging good cyber hygiene, providing proper training, and working closely with an IT partner, nonprofit organizations will be able to more effectively achieve their unique and worthwhile missions.