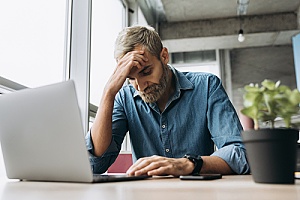 Your small business is always looking for an edge to improve operations and differentiate yourself from your competitors, and IT often is a key to meeting those goals. However, even though IT offers your business many ways to enhance your company, it also presents a wide range of accompanying challenges.
In this blog post, we will look at the top five IT challenges facing your small business and discuss how your company can most effectively address them.
Selecting New Technology
The amount and variety of new technology available for small businesses will help level the playing field with larger competitors, however, these factors also make the selection process more daunting for small companies. In short, many small companies will find it challenging to understand which IT applications and solutions they need, and which vendors will suit them best. A recent Forbes survey revealed that 31% of small business owners weren't sure which technology would be best for their companies.
Cost of Purchasing New Technology and Implementation
In a recent survey by Ipsos, 90% of small business owners identified the costs of acquiring, maintaining, and upgrading technology as their most significant challenge. In addition, only 46% felt that their operating budget allowed them access to the same high level of technology as larger firms with more money to spend. Also revealing was a recent study by CDW, which found that only 17% of small businesses felt "ready" to implement new technology.
In addition, smoothly integrating new technology with a company's existing IT assets will always present a challenge. Add to these difficulties, the cost and effort to train staff on how to use new IT and things become even more overwhelming for the typical small company. Clearly, small businesses realize the importance of investigating, purchasing, and implementing new technology, but a substantial percentage of them are intimidated by this process.
Cost of IT Staff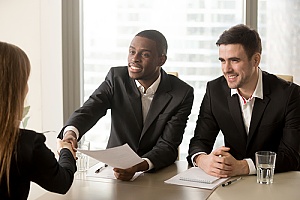 As the need for new IT increases, the ability of inhouse IT resources to meet these requirements will inevitably be strained. A small business' inhouse IT staff is expected to both manage the unique needs of the company while also facing the constant pressure to find the latest technology and solutions to improve operations and, most importantly, to enhance the bottom line. The cost and time for inhouse IT resources are finite factors that must be matched up efficiently with the requirements of each unique small business. An increased workload for the same IT resources often results in unhappy employees and worse outcomes. As a result, most small businesses will face difficult choices on where to spend their limited IT budget and whether to augment or replace IT staff with outsourced IT Support.
Scalability and Flexibility
Small businesses often painfully learn that their current IT system, which has worked well for a time, has become insufficient to accommodate their growth or changing objectives. This is especially true for organizations that are growing rapidly or that are becoming more data-intensive or complex. Thus, your small business will inevitably find itself trying to decide upon the right IT assets that will be scalable and flexible enough to meet your current and future needs while also not breaking the bank with unused or unnecessary capacity.
Data Security and Compliance
Another critical IT challenge that small businesses face is dealing effectively with cyberattacks and protecting sensitive company and client data. One of the main reasons that small businesses are facing increased hacking efforts is that a substantial amount of these companies are operating outdated systems and software. Most small organizations also don't have the resources dedicated to cyber defense that larger companies normally possess. As a result, cyber criminals have begun to turn more of their attention to small businesses in order to exploit these vulnerabilities.
One glaring example of the devastating cost of practicing poor cyber hygiene and running outdated systems was the WannaCry ransomware attack in 2017. Research on the attack revealed that 98% of the successful hacks were carried out against computers using Windows 7, which was the most popular operating system used by small businesses. Similar negative results took place after the end of support for Windows Server 2003 occurred in July 2015 as these companies were exposed to security threats and regulatory issues no longer addressed by patches and updates. Experts stress that small businesses should pay careful attention to the dangers of running outdated or unsupported applications and IT assets, or they will pay a high price in lost revenue as well as a damaged reputation.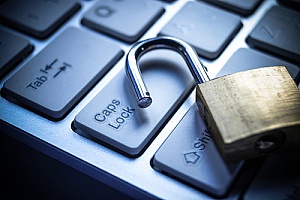 For example, experts estimate that the cost of just one compromised client record averages $174. When you multiply that amount by the number of client records a typical small business has, the financial impact of an infected network can be significant enough to force a company out of business.
In addition, small businesses must also pay attention to data compliance requirements for the industries they work in as well as the locations of their clients. For example, new privacy laws such as PIPEDA in Canada and GDPR in Europe mandate the proper handling of client data for any companies doing business there. These laws require a comprehensive understanding of which sensitive information can be collected and how to safely maintain these records.
How to Best Meet These IT Challenges
The power of rapidly developing IT offers your company the capability to most effectively and efficiently operate your small business, but it also presents the challenges outlined above. The best way to face these challenges head on is to work with an IT Support partner, such as Network Depot, who has experience in overcoming all these obstacles.
An experienced IT managed support partner (MSP) like Network Depot will take the time to assess your company's IT needs and will work with you to formulate a strategic plan to purchase, install, maintain, and backup IT applications and assets. They also provide you with the flexibility to either enhance your current inhouse IT resources' efforts or serve as a completely outsourced IT Support alternative.
An experienced IT MSP will also help your organization utilize the cloud as well as additional technology to ensure that your IT capability is scalable and flexible enough to meet your current and future needs.
Your trusted IT Support partner will also have the expertise and experience to ensure your network is protected at the highest level against all forms of cyberattack. They will also backup your data and restore your operations in the event of manmade or natural disasters. In addition, they will make sure that your company is following all industry and regional data security requirements.
With the assistance of your reliable IT Support partner, your small business will be able to overcome any challenges presented by IT and take advantage of all the benefits it will provide.