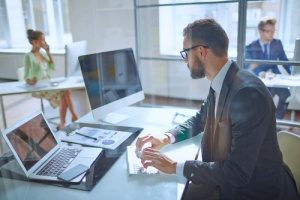 As small businesses increasingly take advantage of the cloud to improve their efforts, it is helpful to take a moment to identify some of the most valuable services available. In this blog post, we have identified and summarized some of the most popular and useful cloud apps for small companies.
We have compiled below an overview of some valuable cloud apps categorized by business function. These cloud-based apps will help your small business take advantage of dynamic business applications without the prohibitive cost of having infrastructure and hosting capabilities in your office.
Your company's needs may be mainly in one business area, or they may run the gamut. It makes sense to focus on identifying and utilizing the cloud apps in the areas where your business needs the most help.
Employee Collaboration
Most small businesses put a premium on developing ideas and concepts and on finding a way to share and refine them with colleagues. With remote work options steadily increasing at most organizations, identifying and utilizing employee collaboration tools should be a priority for small companies. Some respected cloud apps in this area include: Slack, Zoom, Uberconference, RealtimeBoard, Dropbox, and Google Hangouts.
These popular and useful cloud apps enable your colleagues to collaborate across multiple software platforms using screen and file sharing, advanced private and group chat features, and videoconferencing. Some of these apps even provide virtual whiteboards to improve the brainstorming process.
Sales and Marketing
Salesforce and Infusionsoft are highly regarded cloud apps for the comprehensive management of your company's sales and marketing efforts.
Some respected email marketing apps include MailChimp, Emma, and Campaign Monitor.
Pipedrive is a sales CRM app that specializes in creating and managing an efficient sales pipeline.
Geopointe helps your company more efficiently plan your sales efforts by managing territories and routes with the use of detailed geographic data.
Production and Operations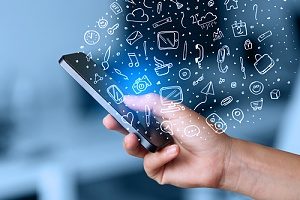 The apps Humanity and SagePeople are well-respected cloud apps that improve employee scheduling efforts.
Asana is a popular project management app that enables your company to efficiently schedule project parameters and milestones, and it enhances employee collaboration. Calendly, Basecamp, Trello, and KanbanFlow are also highly recommended project management cloud apps.
MoneyPenny is a useful cloud app that tracks team productivity by analyzing team member hours, project charges, as well as travel and other expenses. Expensify is another popular expense management app. These tools are designed to help your company most efficiently use its time and resources.
RescueTime is a popular cloud app that tracks the time a user spends on applications and websites. This app will send your company detailed data reports of how employees are using their time. My Minutes is a similar app that accurately tracks the time spent on various office activities.
For accounting purposes, the most popular product is the cloud app for Quickbooks, which provides the comprehensive features that businesses expect from the software version. Other highly regarded accounting cloud apps include Patriot, Freshbooks, and Sage. Using these apps, your company can set up and monitor budgets, create and edit business and tax reports as well as VAT returns, and monitor cash flow.
The cloud app Gusto simplifies your company's payroll, tax, and benefits process.
The logistics and inventory cloud app Boxmeup organizes and tracks your company's packages, containers, and other items in your storage area. The app allows your company to print barcode labels for each container and scan them anytime to accurately know the contents.
The hiring cloud app Proven helps you efficiently organize your company's hiring process. The app makes it easy to post your job openings across multiple job boards. It also has features that allow you to sort out the best applicants by pre-determined criteria, and it tracks your responses and notes on each candidate.
Evernote is a unique app that allows your company to reduce clutter by storing notes and documents on employee smartphones. With this cloud app, employees can upload pictures of handwritten notes and easily find them later.
Customer Service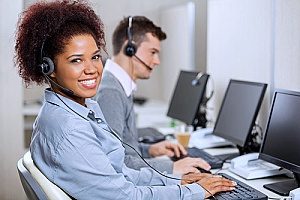 The Getfeedback app allows your company to create online customer surveys that are usable on all consumer devices. The valuable customer information learned from these surveys will improve your overall customer service.
The DocuSign app makes it easier for your customers to receive and digitally sign for products and services. Speeding up the document signing process helps improve the overall customer experience and makes it easier for your company to win more sales.
Backups
The Mozypro app enables your company to regularly schedule backups of your data to be stored in the cloud. Zmanda offers a similar open-source cloud-based backup product. Regular and comprehensive backups of your company's data will effectively protect your small business against cybercrime, natural disasters, and other dangerous and costly disruptions.
Please note well that these products represent only a small sample of the powerful cloud apps that are available for your small business. It is important to realize that other apps may work better to meet your company's unique needs. In addition, there are new useful cloud apps constantly being developed, so it makes sense to always keep a close eye on the latest developments — especially in the business areas that are most important to your company. With the high speed of technology development, a cloud app that was popular and useful one year can quickly become inferior or obsolete in the next. In any event, we highly recommend that you consult with a trusted IT Support partner such as Network Depot to help you determine the specific cloud apps to utilize for your small business.