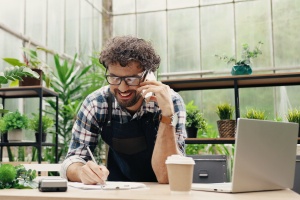 In the ever more competitive business world, companies must focus on achieving high levels of customer satisfaction for the benefit of their customers and their businesses. In this article, we will discuss how more satisfied customers will translate into greater success for small businesses.
What Is Customer Satisfaction?
Customer satisfaction is a broad measurement for how customers feel about their experience with your organization and your brand. Key questions that determine the level of customer satisfaction include:
Are your customers happy with your products or services?
Do customers feel taken care of and respected when interacting with your organization?
Are any issues promptly resolved?
Is your website easy to navigate?
Is your storefront or place of business inviting to customers?
Why Customer Satisfaction Is Important
Satisfied customers equal loyal customers
In short, a satisfied customer is a loyal customer that will stay with your company and recommend it to others. Research shows that it can cost up to five times more to attract a new customer in comparison to retaining a current one. Bain and Company released a recent research study that demonstrates that increasing retention rates by 5% will increase company profits by 25%-95%.
Higher customer lifetime value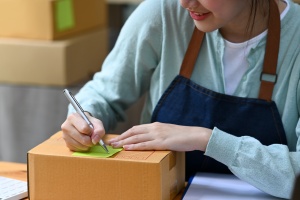 Customer lifetime value is the amount of revenue your company can expect to earn from a customer over the life of your relationship. For small businesses, the lifetime value of each customer is more important than with larger companies. It makes sense that more satisfied customers will purchase more goods and services more frequently, spend more on purchases, and continue the relationship for a longer duration.
Brand differentiation
With different organizations providing similar goods and services, customers will choose the company that offers them a better customer experience. Providing optimal customer service should be a key differentiator for your brand. Recent studies show that 67% of consumers are willing to pay more for excellent customer service, and 60% decided not to complete a purchase because of poor customer service.
Increased revenue
A recent study showed that companies that prioritize customer satisfaction generate six times more revenue than customers that neglected it. The bottom line is that when your company meets the needs of its customers and keeps them happy, they will make larger orders, stay longer as a customer, and recommend you to others. These actions will all result in greater revenue for your business.
How to Improve Customer Satisfaction
Regularly measure customer satisfaction
Small businesses should take advantage of various tools to measure customer service regularly. Examples of monitoring methods include customer surveys that measure everything from familiarity with products and services to overall satisfaction as well as online and telephone feedback. Businesses should make it easy for customers to voice their opinions in surveys and feedback areas online and in person with company representatives. The goal should be continuous customer service improvement, which involves measuring customer satisfaction, making improvements, and measuring customer satisfaction again.
As an example, since its founding, Network Depot has considered itself a customer service company that happens to provide IT Support. We use a customer satisfaction tool called SmileBack to measure customer satisfaction. This application allows customers to easily rate their satisfaction with our service after each support ticket is resolved. This program allows us to continuously get useful feedback from our customers and quickly make any necessary changes to improve our services. Recently, Network Depot achieved the highest customer satisfaction score of 100% using this tool.
Meet the needs of your customers
An organization will inspire customer satisfaction and loyalty by always providing the goods and services users desire and responding quickly to any issues that arise. By taking the time to assess feedback from customers, your business will be able to better meet the needs of your clients and reap the benefits of higher customer satisfaction.
Provide customer loyalty programs
Depending upon the type of business, it makes sense to find innovative ways to reward loyal and repeat customers, which will improve customer satisfaction. If possible, your organization should offer customer loyalty programs that provide savings and other rewards as a sign of your appreciation for their business.
Treat employees well and train them to emphasize customer satisfaction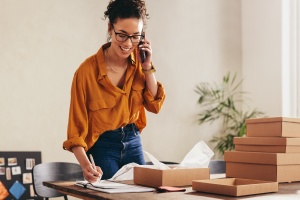 Your organization should make a concerted effort to value your employees, and they will respond with higher productivity and better customer service. One recent study noted that any increase in employee satisfaction translated into a threefold improvement in customer satisfaction.
In addition, your small business should provide regular training to all employees on how to interact effectively with customers. The end goals of every customer interaction should be to make them feel welcome and appreciated and to quickly meet any needs or resolve any issues they have.
Consult with Your IT Support Partner
In order to improve your organization's customer satisfaction, we recommend speaking with a trusted IT Support partner like Network Depot. Your trusted IT partner realizes the importance of treating customers well as it is essential to a successful small business. They can help recommend the tools, employee training, and processes that will enable your company to effectively monitor and improve customer satisfaction. Having more satisfied customers will enable your organization to better achieve its unique objectives.