Like other companies during the pandemic, many nonprofit organizations were forced to remake their business model to accommodate remote work options, and it makes sense to learn from the positive lessons of this framework. In this article, we will discuss the key reasons nonprofits should embrace the work from home (WFH) option even after the pandemic.
Nonprofits Were Severely Impacted by COVID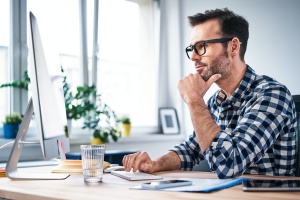 The negative impact of COVID was severe on nonprofits with one poll reporting that nearly 40% of these organizations are in danger of closing as a result. This finding means that 120,000 nonprofits are currently in the middle of stressful times trying to continue their efforts. The loss of any of these organizations with their noble missions would be a blow for their communities as well as a negative impact on the economy and the workforce. Economic experts note that 10% of U.S. employees are currently working in the nonprofit sector.
As a result of the negative pressure brought about by COVID, nonprofits, like private companies, are excited about realizing the main benefits from WFH. The key benefits of WFH for small businesses and nonprofits include infrastructure cost savings, happier and more productive workers, more efficient operations, and access to a more geographically diverse labor pool.
Additional Benefits of WFH for Nonprofits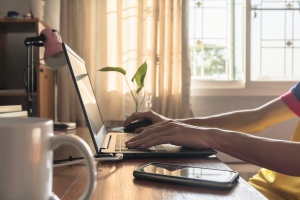 In addition to the main benefits from WFH, nonprofits will get additional value from choosing enhanced remote work options as described below.
Spending more donor funds on their missions
One challenge that all nonprofits share is keeping their costs under control in order to focus more donor resources on their missions. The need to have a lean budget and stick to it is usually more of an issue for nonprofits in comparison to the private sector. For this reason, the substantial savings in infrastructure brought about by a reduced workforce or no office location is an even greater benefit for nonprofits. The leadership of most nonprofits will take special pride in being able to inform their benefactors that more of their donations are being spent on their special missions as opposed to overhead costs.
A higher quality of life for employees
Although most nonprofits can't compete with private companies on the level of the salary packages they can offer, a comprehensive WFH plan that offers more flexibility than most private companies will make qualified jobseekers take a second look at your organization. Your nonprofit organization should emphasize the value they place on their employees' quality of life with extensive WFH options as a key part of this effort.
Access to more employees in a tough labor market
WFH can make previously unavailable workers interested in a career with your organization. For example, sometimes the most desirable employees are on the other side of the country with no interest in relocating to the DC metro area. With a robust WFH option, your organization will appeal to jobseekers that previously disqualified themselves because of their desire to stay in a specific location.
Supporting a healthy environment
Nonprofits attract employers and donors that place a high value on the well-being of their communities near and far, especially in terms of the environment. This attitude is even more prevalent in young employees and donors.
The WFH model has significant value in terms of being environmentally friendly as it will result in less energy use from the office and from commuting as well as the reduced use of paper and plastic. In addition, nonprofit organizations that offer WFH options will enable more workers to leave crowded cities and live in rural communities. Remote work positions will help more people live in areas with better air quality and less congestion and will help cities improve their environmental quality because of smaller populations and less energy consumption. The WFH model will also greatly reduce the frequency of work travel, which is also beneficial for the environment.
Request Help from an IT Partner that Supports Nonprofits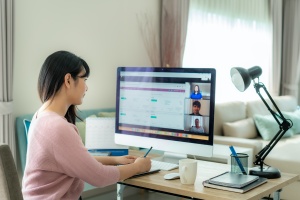 Nonprofits are unique organizations, and they require an IT Support partner that has expertise in both dealing with the nonprofit sector and in helping companies make the transition to enhanced remote work options. We recommend your nonprofit take the time to consult with an experienced IT partner, like Network Depot, who will help you in this complex process.
With an understanding of the value of becoming an organization with enhanced remote options and the assistance of a trusted IT Support partner, your nonprofit will be able to quickly reap the significant benefits of this business model.
For help with your nonprofit's journey to becoming a productive WFH organization, please contact Network Depot today!