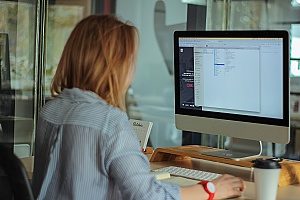 Just as your mom always told you the importance of proper hygiene habits such as brushing and flossing regularly to achieve optimal personal health, your small business will reap many benefits by practicing good cyber hygiene.
In this blog post, we will explain what cyber hygiene is, why it is important for your business, and how to practice it effectively.
What is Cyber Hygiene?
Cyber hygiene can be defined as taking the time to proactively develop and follow simple steps, practices, and activities that will help improve your company's cybersecurity and operations. It also involves training and repetition to make these steps, practices, and activities part of a familiar and comfortable routine at your company.
Following these steps will help your company maintain its system health, improve overall cybersecurity to protect sensitive company and client data, and ensure a high level of business performance.
Why is Cyber Hygiene Important?
The two main reasons to take cyber hygiene seriously are IT asset performance and data vulnerability. Without good cyber hygiene, your company's IT assets will not be updated and maintained properly and will suffer from a less than optimal performance. When your IT assets are not operating at their highest levels, employee efficiency and morale will suffer. Nothing is more frustrating for employees than having to suffer through slow performance and glitchy software that makes it difficult to complete their required tasks. These poorly performing system issues translate into a loss of company revenue as well.
Without good cyber hygiene, your small business' sensitive data will be more vulnerable to cyber attacks. Problems from bad cyber hygiene include the loss or corruption of company and client data and other serious security breaches.
Equifax and Its Customers Paid a High Price For Poor Cyber Hygiene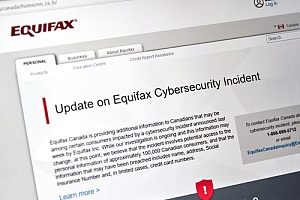 One of the most glaring examples of the devastating results of poor cyber hygiene was the massive data breach involving the giant credit reporting agency Equifax in 2017. This hacking attack resulted in the potential exposure of sensitive information from more than 143 million U.S. consumers. The personal information that was compromised included Social Security numbers, credit card numbers, birth dates, addresses, and driver's license numbers, which was a goldmine for identity thieves and other cyber criminals.
Cybersecurity experts were surprised to learn that the breach occurred through a web-application vulnerability that could have been easily prevented by a simple security patch. This patch had been widely available for more than two months before the attack occurred, however, because of poor cyber hygiene, Equifax had not applied the patch to protect its consumers' sensitive information. As a result, the damage to Equifax's reputation has been severe and the overall financial impact on it and its many millions of customers will take years to fully realize.
How to Achieve Good Cyber Hygiene
In order for your company to effectively implement good cyber hygiene and enjoy its benefits, we recommend that you follow the steps below.
Inventory Equipment and Analyze and Address Weaknesses
Your small business should take the time to create a comprehensive list of all cyber-facing IT assets. After carefully assembling this list, your company can then look at each component and check for weaknesses. After determining the weaknesses, your company can then take the necessary steps to address them. For example, any unused or little used equipment should be wiped and disposed of as necessary. All software and apps should be regularly updated. New passwords should be put in place. Any applications that are not currently running should be uninstalled. Programs that serve duplicative purposes should be either reduced to one, or one program should be deemed the primary option and the other application should be used only as a backup. For example, your company could initiate this two-tiered process with two file storage programs such as Google Drive and Dropbox.
Create a Comprehensive Cyber Hygiene Policy For All to Follow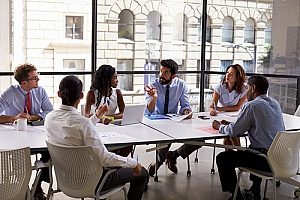 Your company should take the time to prepare and implement a comprehensive cyber hygiene policy that all employees with access to your network will be mandated to follow. This policy should involve a common set of practices, tasks, and activities that are well documented to ensure that a high level of cyber hygiene is maintained at your small business.
Some typical components of this policy include: password protocols, software and hardware updates, an inventory of new application installs, regular patching, frequent reviews and updates of antivirus applications, regular reviews and upgrades of IT infrastructure, and the use of reliable backups.
In addition, smart cyber hygiene involves being judicious about the amount of employees who have access to various parts of your network. This includes limiting the number of personnel who have administrative access and new software installation privileges. One point to always remember is that employees are your weakest link when it comes to affecting cybersecurity and overall company performance. To help address this weak point, your company should ensure that your employees have sufficient training on all the components of a comprehensive cyber hygiene policy.
One key lesson for your company's efforts is to reinforce the idea that good cyber hygiene is not only the IT Department or IT Support partner's concern, but that it is rather an organizational and business issue that all employees must strongly support. Training and awareness efforts by your company should emphasize this theme since many positive cyber hygiene practices, such as proper password settings and responsible internet and email behavior, are dependent on employee input.
Your company should also consider adopting or following industry-accepted configurations/standards such as NIST and CIS benchmark. These standards provide a useful road map to follow and can help your organization understand recommended security protocols involving password length and encryption options as well as more sophisticated security options such as double authentication.
Work With a Trusted IT Support Partner Who Can Help You Select and Use the Best Tools
One critical part of maintaining good cyber hygiene involves working with a trusted IT partner, such as Network Depot, to help you achieve your objectives the most effectively. In order to practice good cyber hygiene, your small company needs to use the right tools. Similar to using the right toothbrush and proper behaviors for good hygiene in daily life, your trusted IT partner can help you identify the right tools to use in the form of your IT assets. Your IT Support partner can help your company select, install, and utilize the best tools to achieve the highest level of cyber hygiene and realize the many benefits it offers.