One technology trend in 2018 that is important for small businesses is the availability of high-functioning Live Chat applications to enhance sales, operations, marketing, and customer data collection.
In this blog post, we will discuss the many benefits of Live Chat, offer a list of some recommended vendors, reveal some interesting related surveys, and explain the importance of human contact in addition to automated responses for sales and customer service.
What is Live Chat Technology?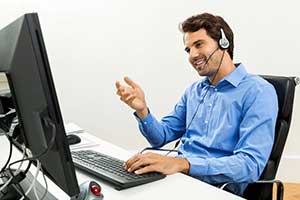 Live Chat technology is generally described as a web service that enables businesses to communicate in real time with their customers when they visit the company's website.
There are many Live Chat applications available that are designed to perform this important function. They normally provide automated features such as immediate customer support and information including answers to frequently asked questions, as well as custom chat windows, where customers can interact with chatbots and live personnel. These applications also efficiently monitor visitor traffic and collect valuable customer information useful for operations and marketing purposes.
The Benefits of Live Chat Technology
Personalized Communication and Improved Customer Service
Live Chat applications enable businesses to provide their customers and clients with a high-level of personalized communication that improves their overall interactive experience. This unique communication portal gives companies an opportunity to better tailor their products and services to potential customers and answer specific questions and concerns.
Live Chat also offers small companies a chance to more effectively interact with and serve their current clients. For example, one huge advantage a customer service representative has with Live Chat is their immediate access to chat histories, which can be quickly accessed to discover and analyze a customer's previous issues. This higher level of attention and service will help your small business improve client retention.
Your company can offer passive chat communication, which only begins when the user clicks on the chat button or active chat communication, which is initiated automatically through a chatbots or manually through a company representative or agent. Some companies also offer a combination of both options depending upon the business function such as sales or customer support.
Enhanced Data Collection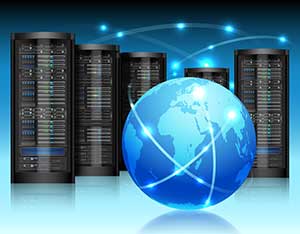 Your small business can use Live Chat to track a potential customer's browsing experience on your website and compile and analyze the information that is most important to them. These applications monitor online behavior and utilize chat surveys to gain valuable insight into customer behavior. Using Live Chat tools, your company can learn what products and services current and potential clients are looking for along with their desired level of support and price range. Most Live Chat applications are also easily integrated with CRM, help desk, and other solutions used by small businesses.In addition, armed with this useful knowledge, a company representative can conduct a chat with these leads and specifically answer their questions and issues.
Improved Brand Awareness and Marketing Reach
With the real time ability of Live Chat, potential customers from anywhere with internet access have the opportunity to experience and interact with your company's brand and employees. With effective chatbots and trained sales representatives available, a potential customer will be able to have their questions answered and, consequently, will be more likely to purchase your product or service.
One of the main advantages of sales and marketing via Live Chat is that an agent can quickly send a link with more information to a potential customer in your customized chat box, which improves the possibility that the lead will make a purchase.
In addition, some Live Chat applications have the ability to share good customer reviews about your company on social media.
Competitive Advantage
Although companies are increasingly using Live Chat to improve their sales and operations, there is still a surprising amount of companies that do not use this technology on their websites. One 2015 study reported that only 9% of a 1,000 websites were using Live Chat features. Although this figure has increased, the still small percentage of Live Chat users applies disproportionately to small businesses. As a result, if your small company can identify and install an effective Live Chat feature on your website, you will likely gain an advantage over your slower-moving competitors.
Some Eye-Catching Surveys on Live Chat Technology
The following survey results reveal the importance and value of Live Chat technology for small companies.
In a recent eDigitial Customer Service Benchmark survey of 2,000 consumers, Live Chat had the highest customer satisfaction level at 73% compared to 61% for email, and only 44% for telephone help.
A consumer research study from Oracle found that 90% of customers said a Live Chat button gives them confidence that they can always receive help from the company when needed.
A study by the American Marketing Association revealed that Live Chat can increase sales conversions by a minimum of 20%, and the average ROI from Live Chat software for sales teams was 300%.
For online purchases, a study by ATG Global Consumer Trend found that 90% of consumers considered Live Chat valuable, and 63% were more likely to return to a website that offers it. Thirty-eight percent of users reported that a Live Chat session inspired them to make an order as opposed to the size or reputation of the company.
Although no survey information was available, it is also important to note that Millennials value Live Chat more than older generations, and they are increasingly becoming the largest percentage of potential customers.
Technological Limits to Chatbots
In order to save time and money, larger enterprises are working feverishly to improve chatbots' capabilities so that more of the work now done by human staff can be performed by bots. However, the service capability gap between humans and chatbots is still large.
Your small company should note that while chatbots can provide some valuable services, they are currently limited by technology in the functions they can provide. For example, chatbots have difficulty responding to questions, which don't use simple phrasing or that require answers that are more complex. Chatbots can currently answer some basic questions, collect information, and refer the user to additional sources of information.
In the recent "Chatbot Consumer Report," 71% of respondents said they were unhappy using a chatbot because they could not sufficiently answer their queries. Even with Millennials, who are the most accepting of chatbots, the majority preferred to chat with a live person as opposed to a bot.
As a result, your small company should make sure to use a Live Chat application that relies on human agents as well as chatbots in order to best meet your desired operations and sales goals.
Some Recommended Live Chat Solutions
There are many Live Chat programs available for small businesses with a wide range of standard and optional features for your small business to consider. In no particular order, we have listed below twenty highly regarded Live Chat solutions–according to IT experts. This will serve as a good starting point for your company and your trusted IT partner when considering buying and installing a Live Chat application.
LiveHelpNow, LiveAgent, Freshdesk, Olark, Comm100, Intercom Live Chat, Drift, WhosOn, Pure Chat, SnapEngage, LiveChat, HappyFox Chat, Stride, Zoho SalesIQ, ProProfs Chat, Chatra, Userlike, Chat.io, Smartsupp, Tawk.to
In summary, Live Chat offers some valuable benefits that your small company should utilize. As demonstrated by the list above, there are many useful Live Chat applications available with a wide variety of features and options. We recommend you consult with a reliable IT Support partner, such as Network Depot, on the selection and implementation of a Live Chat solution that would be most effective for your small business.