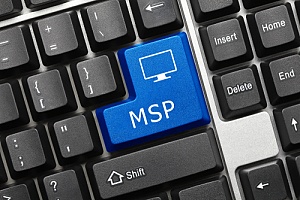 Whether your small business is already on the cloud or has made the decision to utilize it in the near future, an experienced managed service provider (MSP) can help your company get the most value out of your cloud services.
In this blog post, we will discuss the benefits of cloud services and how an MSP can work with your company to utilize them to improve your company's operations and bottom line.
Benefits of Cloud Services
The main benefits of using the cloud revolve around cost and efficiency. The cloud makes it possible to outsource the three main business functions (Email, File Storage, and Business Applications) companies require to an offsite data center location. Without the cloud, the corresponding groups of data for these three functions would have to be stored on an onsite server.
The cloud is appealing to small businesses because of the substantial cost and inconvenience of purchasing and maintaining a dedicated server, other hardware, and software. Servers generally need to be replaced within five years at a significant cost and hardware and software need to be maintained. However, there is also the additional cost and inconvenience of fixing any problems with the server and other purchased hardware through in-house or outsourced IT support. The system must also be properly updated, which costs time and money. In addition, there is the licensing cost for use of the business application software. In short, a company must be prepared to pay for the cost of labor, set-up, and maintenance of the server and other IT infrastructure and assets. Using the cloud, a small business can instead pay for the reduced cost of cloud services as opposed to a dedicated server and the costs associated with onsite IT resources.
The cloud also makes it possible for your employees to have easy access to their applications when working remotely. The ability to use business applications anywhere/anytime has become increasingly more important as the trend toward a more remote workforce continues to grow.
Using cloud services, your company can optimize cybersecurity by ensuring that all systems and applications are updated and patched regularly. The cloud makes it easier to practice good cyber hygiene, which will help protect your company against current and future cyber threats.
Cloud services are easily scalable, so they can immediately grow with your company's needs as opposed to the time-consuming processes of hiring new IT personnel and buying updated/upgraded IT assets.
Cloud services also serve the important function of backing up company data and make it possible to quickly restore operations in the aftermath of a man-made or natural disaster.
How MSPs Can Help Optimize Cloud Performance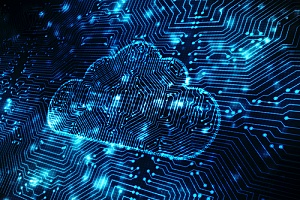 International Data Corporation (IDC) estimates clearly demonstrate that companies understand how much the cloud can help them. They project that spending on cloud services will increase to $554 billion in 2021, more than double what was spent in 2016. However, a study by Flexera found that a staggering 35% of cloud spending by companies is wasted through inefficiency.
These inefficiencies occur in every phase of cloud services including the selection of services, deployment, daily operations, and ongoing maintenance. These problems generally result from companies' lack of experience and expertise in evaluating and operating cloud-based applications, especially to meet the unique challenges of each organization.
Regarding the selection of cloud applications and services, your trusted MSP can advise you on which cloud service providers offer the most reliable and cost-efficient services. In addition, they will carefully take the time to analyze which applications are best suited for the cloud and which should remain in-house. This distinction is especially important for companies that have heightened security requirements for their data as well as those organizations that use customized applications. For some small businesses, a hybrid approach for cloud services might be the optimal method with some functions and applications on the cloud and others remaining onsite.
Selection and Deployment
One of the key cloud items an MSP can help your small company with is selecting an overall cloud strategy. The variety of cloud options available is difficult for any company to manage and includes possibilities such as platform-as-a-service (PaaS), Infrastructure-as-a-service (IaaS), and software-as-a-service (SaaS) as well as the decision whether to use the public or private cloud or some type of hybrid cloud solution. An MSP will be able to determine which of the many cloud models and strategies available are the right ones for your small business.
To ensure that your cloud services are deployed efficiently and effectively, your MSP will utilize a user account provisioning (UAP) system. This system will create and manage access to resources in your network and ease the migration of your applications to the cloud. An MSP will set up all the necessary processes to make your applications run most effectively on the cloud including patch management, updates, archiving, and backups. They will test and tune all applications in advance to ensure the most efficient use of bandwidth and will also initiate change management processes to minimize any software or application development issues.
Daily Operations and Cloud Interoperability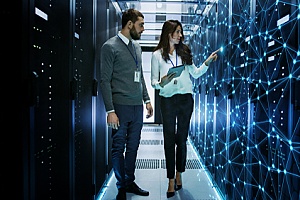 Your MSP can help your small business practice effective application and database management in the cloud to ensure smooth daily operations. They can also lead your efforts in data reduction by implementing and practicing storage optimization and utilization. Getting rid of duplicative applications and making the programs you use run most efficiently with the least amount of data will dramatically reduce the cost of your company's operations.
MSPs can also help manage data that is stored in different applications and ensure that it is easily transferable to another cloud provider. The ability for a client to change from one cloud operator to another seamlessly is known as cloud interoperability. This data transferability feature is also important for the situation where a client wants to use a combination of public and private clouds.
Maintenance
An MSP will constantly monitor your cloud applications and your cloud provider(s) and advise you on when to upgrade to new options that best suit your small company's objectives. They will use their valuable knowledge and capabilities to continually test and fine tune the output of your cloud-based and onsite IT assets in order to maintain the highest level of performance.
In summary, the cloud offers immense benefits for your small business, which can be optimized with the help of a trusted IT Support partner like Network Depot. With the assistance of a reliable IT partner, your small company will have your IT assets functioning at their highest level, and you will be better able to focus on achieving your organization's core objectives.