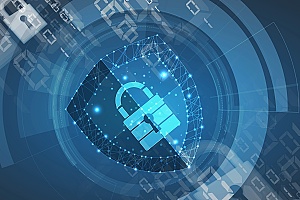 A crucial part of your small business' cybersecurity defenses is having secondary layers that give you the ability to quickly recognize and limit any initial network breach as well as the tools to immediately restore and restart your operations. These crucial security options make up a formidable part of an overall defense against cybercriminals that is vital for your small business.
Services in the Event of an Infection
The monitoring and insurance services described below will work to limit the damage to your organization in the unlikely event of a successful data breach. The backup options will make it possible to quickly restore your company's operations and reduce costly downtime.
Returning to our castle image representing your company's protected network, we can think of these secondary protective layers as an impregnable keep located behind the castle walls. If the formidable first lines of defense of the castle walls and moat are breached, your assets will still be safe and easily reproducible from within an unbreachable inner stronghold. This layer of protection is similar to repelling invaders by plugging up holes in the walls or ejecting intruders off the castle ramparts or grounds. Finally, if the castle's structure is compromised in any significant way, the security forces in the keep will have the ability to quickly rebuild part or all of it.
Using these services, your assets will remain safe while any issues are quickly rectified, and your first line defenses are fully restored. In the worst-case scenario of a successful breach that can't be limited or overcome, your company will quickly be able to restore and restart your operations using the information stored in your backups to ensure that costly downtime is limited.
Dark Web Monitoring
In addition to Security Operations Center (SOC) Network Monitoring described in the previous blog post, your small business should also utilize Dark Web Monitoring services, which will make you aware of when cybercriminals have accessed your network and are attempting to sell your sensitive information on the Dark Web. The Dark Web is a collection of thousands of websites that exist on an encrypted network, which cannot be accessed by traditional search engines or ordinary internet browsers. Most websites on the Dark Web hide their identities and activities using popular encryption tools such as Tor and Freenet. As a result of this anonymity and protection, the Dark Web has become a haven for bad actors and cybercriminals that actively sell and trade stolen financial information and other sensitive data.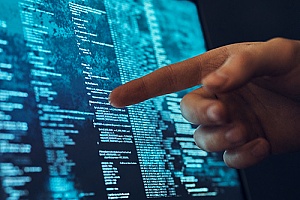 An effective Dark Web Monitoring service will continuously search through thousands of websites and millions of other data points found on the Dark Web to ensure that your company's identity and sensitive information have not been compromised. These tools will quickly inform you of any suspicious results and offer recommendations on how to deal with these problems. For example, they may recommend changing various passwords, deleting web forms or pages, or even creating new emails and a new company website depending upon the severity of the Dark Web threat detected.
Cybersecurity Insurance
If there is an initial network breach, cybersecurity insurance will provide comprehensive financial and legal protection for your small business. This service protects your company by covering a good-sized payment amount (up to $10,000) to meet any ransomware requests. In some cases, the cost of reaching a small settlement is far less than updating or upgrading compromised IT assets, and this insurance will comfortably cover this cost. In addition, it is sometimes necessary for small companies in certain industries to be covered by cybersecurity insurance in order to fulfill compliance requirements.
Cloud Backups for Workstations
In the worst-case scenario, where a cybercriminal or disgruntled employee has compromised your network at a deeper level and is either not willing to negotiate or is demanding too high of a payment to resolve the issue, cloud backups will provide the ultimate measure of security. In addition, some small businesses may simply not want to negotiate with a bad actor. Because of their ability to ameliorate these difficult situations, cloud backups should be an essential part of your company's cybersecurity plan.
The first critical area where cloud backups are needed is for your company's workstations and laptops. This service utilizes the cloud to provide a secure backup of all your company's documents found on your workstations and laptops, which might not be stored in your company's designated file storage. Many companies have issues keeping track of the various types of data found on individual workstations versus what might be stored on a company's shared drives. These cloud backup services will ensure that all your organization's data that is located on your employee's various devices is also conveniently stored and accessible in the cloud.
Cloud Backups for Cloud Environments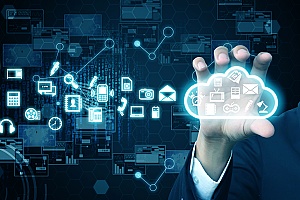 One important issue that many small companies don't realize is that Microsoft and other cloud providers offer no guarantees that your email and files are being backed up with their cloud services. The number of applications, files, and emails a typical small business operates in a cloud environment is staggering to consider. The amount of sensitive company and client information flowing through this environment is equally impressive, which makes the thought of it not being backed up properly a sobering one. The cloud backup for cloud environments service guarantees that there is a secondary copy of all information in Office 365 or in similar programs in case of a hack, ransomware attack, or any other devastating event.
Using these cloud backup services, your company can rest easy knowing that your company's network is reliably and regularly backed-up in a safe environment and can be easily restored in the event of any data breach or harmful incident. A crucial part of these backup services value is that they will enable your small company to limit the amount of costly downtime in the event of a successful cyberattack.
Consult with Your IT Support Partner
The most important recommendation we can give any small business is to take the time to consult and work with a trusted IT Support partner, such as Network Depot, regarding these Dark Web monitoring services, insurance policies, and cloud back-up defense measures and the role they should play as key components of an optimal cybersecurity environment. Your IT partner will help you select, install, and implement the right services in this area for your unique business. With the assistance of a skilled IT partner, your organization will be able to feel confident knowing that you are well-protected against cybercriminals, and you will be able to keep your focus where it belongs: on achieving your unique objectives.
Please refer to our current and upcoming relevant blog posts for additional information on recommended cybersecurity measures and contact us anytime to learn about Network Depot's wide range of protective services offered under our new initiative: Security Suite 2020.