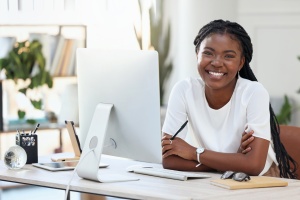 As 2023 nears its end, small businesses remain focused on harnessing the power of Artificial Intelligence (AI) to improve their operations and bottom line. However, even though businesses and individuals are eager to explore AI's potential, it is important to use sound judgment when deciding to incorporate this groundbreaking technology.
AI Can Provide Important Benefits
The reason AI has gotten so much attention from small businesses is for the proven potential it has to improve their organizations. The most important benefits businesses are looking for with AI include a reduction of manual/repetitive tasks, more efficient ordering and purchasing processes, streamlined bookkeeping, improved customer service, and enhanced marketing and lead generation. These benefits all lead to saved time and costs, which make organizations more efficient and improve their bottom line.
Five Common Mistakes to Avoid with AI
Even with all the benefits AI can provide, small businesses should be aware of some common mistakes to avoid when working with this valuable technology.
AI Implementation without clear business goals and the right stakeholders
As AI dominates the headlines, company leaders are putting more emphasis on purchasing AI tools and integrating them into their processes. As a result of this push for AI, some company leaders are rushing to implement AI without taking the time to align the technology with their business goals. Company leaders need to specify their business goals with AI and have an effective system set up to measure their impact.
In addition, critical team members who can provide useful information on where and how the company can best use AI are sometimes overlooked when the evaluation and implementation of AI tools and models occur too quickly. In short, FOMO with the latest AI can lead to an ineffective assessment process without the involvement of necessary personnel.
Not realizing that the cost of AI can sometimes outweigh its benefits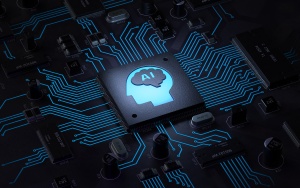 Even when there is AI technology available for a company process does not mean your organization must implement it. Your company should instead assess the impact that AI will have on your process and weigh that against the time and cost it will take to implement this innovative technology. It is important to be aware that new AI technologies, like most other new IT products, will require a learning curve that will necessarily slow down the process as your staff is trained and gets familiar with it. In some cases, even though AI might marginally improve a process, it would not be worth its initial cost plus the cost of training and increased downtime.
In addition, staff time spent on assessing and implementing AI for certain processes or departments may lead to reduced management attention to more important organizational inefficiencies.
Insufficient AI model testing and poor data management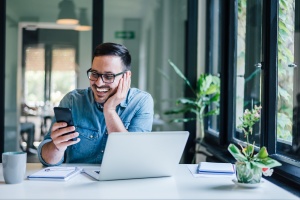 A huge mistake some companies make is not spending sufficient time and resources to test and validate the accuracy of the AI models and tools they implement. To be of value, AI models and the data they produce must be customized, transparent, and accessible to all relevant company stakeholders. If there is not enough high-quality data going into an AI model, or the model used is biased or too general, the AI outputs will be inconsistent and unreliable.
Lack of long-range AI planning and monitoring
Along with a robust testing process to ensure that your company is using the right AI models and tools, it is also imperative to monitor their effectiveness and establish clear rules for maintenance, updates, and scalability. Your company should follow a well-planned roadmap and ensure that you have sufficient resources for your AI efforts in the future.
Not consulting with an AI expert
The biggest AI-related mistake your organization can make is trying to meet your AI needs without the assistance of a skilled IT Support partner and technology expert like Network Depot. A reliable IT Support partner will determine the business processes that would benefit from AI and assist you with the implementation of the most effective AI tools. They will also help train your staff to effectively use these products and will be available for continued AI and other tech support as needed.
By avoiding common AI mistakes and with the assistance of your trusted IT Support partner, your unique organization can rest assured that you are getting the most from this powerful technology.