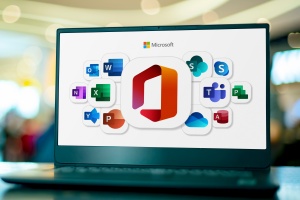 With the rapidly expanding development of artificial intelligence (AI)-powered tools, your small business should be aware of the valuable AI applications now available on Microsoft. These tools will help all aspects of your organization in achieving its unique objectives.
In this article, we will discuss five important AI-powered tools currently available to Microsoft users.
Copilot
Copilot enables the Microsoft 365 user to have AI as a constant partner to help you more effectively use everyday applications such as Word, Excel, PowerPoint, Outlook, and Teams. It combines the power of large language models (LLMs) with your organization's data in the Microsoft Graph and the Microsoft 365 applications to turn your words into a powerful tool for greater productivity.
Copilot writes, edits, and summarizes as you write and responds to your requests. This tool helps you be more creative by providing initial drafts and feedback for improved content, and it will enhance the appearance of your PowerPoint presentations and Excel spreadsheets. Copilot improves productivity by saving time and doing mundane work such as data and text input. In addition, Copilot enables users to uplevel their skills through collaborating with it and using common words and expressions to request additional functionality.
Copilot also features Business Chat, which works across the LLMs, the Microsoft 365 apps, and your personal data—your calendar, emails, chats, documents, meetings, and contacts—to organize and summarize important milestones and activities. For example, you can simply ask it to generate integrated status updates based on daily meetings, emails, and chat threads.
Bing Chat Enterprise
Bing Chat Enterprise is a research tool loaded with web data. It provides users with robust answers including citations along with results that feature graphs, charts, and images. This AI-powered chat tool also emphasizes commercial data protection as user and business data are protected with no chat data ever saved. Microsoft does not have access to any of the data, and your sensitive business information is not used to train AI models.
This impressive tool enables users to improve their creativity, analyze valuable data, and gain access to better industry insights.
Power BI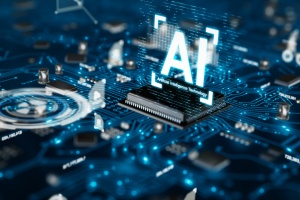 Power BI is a collection of software services, connectors, and applications that work together to enable your organization to create, share, and analyze different data and provide valuable business insights.
The AI capabilities from Azure listed below are now available to users in Power BI with no code.
Creation of machine learning models directly by employing an automated machine learning function.
Image recognition and text analytics.
Key driver analysis that helps users understand what influences important business metrics.
These capabilities enable all Power BI users to discover concealed/actionable insights in their data and achieve better business outcomes with AI that is simple to use.
Designer
Designer enables Microsoft users without design skills to create high-quality graphics and enhanced content for their presentations. The tool enables users to simply describe what type of images they want to create and then provides visuals and text along with other recommendations for more effective deliverables. Users also have the option to create animated visuals. In addition, Designer offers suggestions on written captions and hashtags that will align with your design and resonate on your selected social media channels.
Clipchamp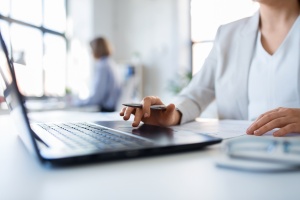 This video editor simplifies and enhances video creation with or without AI. The tool is designed intuitively to let users easily drop and drag content on a customizable timeline. Clipchamp makes it easy to perform trimming, fix audio and visual mistakes, and split audio from a video clip. The tool is also designed to work well with social media platforms. The AI features of Clipchamp will create videos using unique images, text, filters, and special effects, as well as provide the option for text to speech voiceovers.
Consult with an Expert in AI Tools
Microsoft plans to steadily integrate new AI features into Microsoft, so it makes sense to work closely with your trusted IT Support partner to utilize the most up-to-date tools effectively.
We recommend that your small business take the time to consult and work with a trusted IT Support partner, such as Network Depot, to understand the impact of these Microsoft tools and optimally prepare your organization to realize the many benefits of AI. Your IT partner will help you select and implement the right AI-powered tools and solutions that will work best for your unique business.
By knowing and understanding the impact of AI on your business and with the assistance of your IT Support partner, your company will be confident that you are getting the most from this groundbreaking technology.