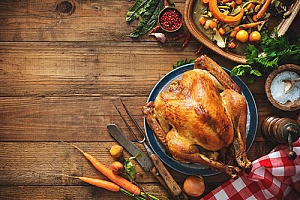 Before you gather with your friends and family to enjoy your well-deserved Thanksgiving feast, take a moment to give thanks that there are some improved cybersecurity options available for your small business. In the face of the continuous bad news about cyberattacks and their devastating impact on small businesses, it's a nice change to hear some good news on this front.
Some reasons for optimism are discussed below.
Upgrading Provides an Easy Way to Obtain Better Protection
Thankfully, the majority of small businesses have realized the importance of keeping their IT assets upgraded as much as possible. The most pressing upgrade affecting small businesses is the need to make the transition from Windows 7 to Windows 10 as the end of service for Windows 7 will occur on January 14, 2020. That date will mean the end of crucial security patches, which will make those computers ripe targets for hackers. The companies who haven't made the upgrade yet should contact a trusted IT Support Partner, like Network Depot, to learn about the possibility to smoothly transition to new IT assets. This is a simple action, which will immediately make your company both better protected and more efficient.
Better Employee Training Options Are Available
The weakest link for all companies regarding cybersecurity remains their employees. Small businesses are taking this seriously and are increasingly implementing cyber hygiene policies, which include training on proper internet and email behavior. This also involves making your employees aware of the latest threats and how to counter them.
One particular useful training method that is becoming more widespread is the use of simulated phishing campaigns. We strongly recommend that your company take advantage of a program similar to that offered under Network Depot's Security Suite 2020 Initiative, which will test your employees' responses to simulated phishing attempts. This valuable service will send a series of enticing phishing emails to your company's employees to discover who will click on the bait. This tool will quickly determine which employees are most susceptible to deception as well as which types of phishing emails are most effective with your staff.
In addition to this comprehensive testing, this type of service will also offer a variety of videos, articles, exercises, and other training tools that will educate and drill your employees on how to avoid being a victim of phishing and other cyberattacks.
New Technology Means Enhanced Protection
The advance of technology has provided new cybersecurity options that will make a real difference in protecting your company. Some good examples of this are found at both the preventative level as well as the secondary level of protection.
Password Management and Two-Factor Authentication (2FA)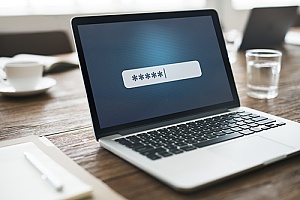 With advanced technology, there are now password management tools that will store your passwords in a secure encrypted hosted format that hackers can't compromise. Along with keeping your password information and sensitive data secure, a password manager can be used to generate unique, strong passwords to ensure users aren't reusing passwords across your network. These services are helpful for users who have trouble both creating strong passwords for different accounts and also remembering them.
Advances in technology integration have made 2FA a useful preventative service measure for businesses. This security measure requires any user accessing company resources to produce a secondary form of authentication. This method adds another level of protection and prevents hacking where passwords have been compromised.
Security Operations Center (SOC) Network Monitoring and Dark Web Monitoring
New technology provides the capability for a high level of intruder detection and response that will enhance your network security.
SOC Network Monitoring provides 24×7 monitoring of your network and devices to detect hacker infiltration and intrusion. These valuable tools are constantly on alert and notify you of any suspicious behavior. They also work to limit the amount of time a hacker has access to your site by immediately alerting you to their presence and recommending actions to repel them or to contain any attempted infection.
Dark Web Monitoring services will make your company aware of when cybercriminals have successfully accessed your network and are attempting to sell your sensitive information on the Dark Web. An effective Dark Web Monitoring service will continuously search through thousands of websites and millions of other data points found on the Dark Web to ensure that your company's identity and sensitive information have not been compromised. These tools will quickly inform you of any suspicious results and offer recommendations on how to best handle these problems.
New Options for the Worst-Case Scenario
It is comforting for small businesses to realize that even if these formidable security levels are breached, there are now excellent options available to mitigate the impact of any infection.
Cybersecurity Insurance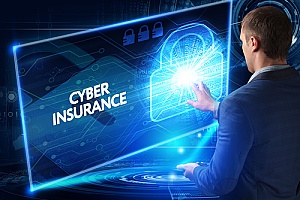 One new useful service available for companies is cybersecurity insurance, which will provide comprehensive financial and legal protection for your small business. This service protects your company by covering a good-sized payment amount (up to $10,000) to meet any ransomware requests. In some cases, the cost of reaching a small settlement with a hacker is far less than what you would need to pay for updating or upgrading compromised IT assets. This insurance will comfortably cover this cost. In addition, it is sometimes necessary for small companies in certain industries to have cybersecurity insurance in order to fulfill compliance requirements.
Cloud Backups
The rapid development of cloud technology has provided small businesses with the ultimate level of protection. In the worst-case scenario, where a cybercriminal or disgruntled employee has compromised your network at a deeper level and is either not willing to negotiate or is demanding too high of a payment to resolve the issue, cloud backups will provide the highest measure of security. These services will enable your company to repair or restore your operations promptly and reduce any costly downtime.
The first critical area where cloud backups are needed is for your company's workstations and laptops. This service utilizes the cloud to provide a secure backup of all your company's documents found on your workstations and laptops, which might not be stored in your company's designated file storage.
One important issue that many small companies don't realize is that Microsoft and other cloud providers offer little to no guarantees that your vast amount of company email and files are being backed up with their cloud services. The cloud backup for cloud environments service guarantees that there is a secondary copy of all information in Office 365 or in similar programs in case of a hack, ransomware attack, or any other devastating event. Using these cloud backup services, your company can rest easy knowing that your company's network is reliably and regularly backed-up in a safe environment and can be easily and quickly restored in the event of any data breach or other harmful incident.
More Qualified Experts Can Provide Assistance
A final encouraging point is that the amount of knowledgeable cybersecurity IT security partners available for consultation and service continues to grow. In order to best protect your company from the ever-increasing cybersecurity threat, it makes sense to get advice and assistance from the experts. The good news is that your company should now find it easier to locate a qualified IT partner, like Network Depot, to assist your small business in this important area.
We hope this list of reasons to be thankful regarding cybersecurity will start your holiday off on a good note. Now go ahead and enjoy some heaping portions of drumsticks, stuffing, cranberry, and mashed potatoes!