At the end of another challenging year, it seems like an appropriate time to look ahead at the most important cybersecurity trends going into 2023. By being aware of and understanding these trends, your organization will be better able to keep your operations secure and effective in the new year.
Cybersecurity Threats Will Rise in Different Forms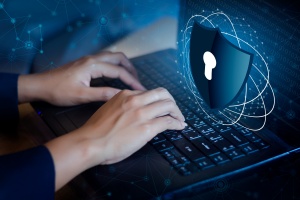 Security experts are united in predicting that the amount and intensity of cybersecurity threats will continue to grow in 2023. Ransomware, perpetuated frequently by ransomware gangs that are springing up throughout the world, increased by 240% in the last two years and will continue to rise in 2023. Other notable growing cyber threats include attacks by bots as well as malicious activities focused on the Internet of Things (IoT). In short, the more connections your network has to the internet, the more opportunities for cybercriminals to compromise it.
Hackers will also expend more effort targeting weaknesses in application programming interfaces (APIs), which make exchanging data and information online easier. In addition, the expanded adoption of the IoT and the greater number of remote workers at organizations will bring about even more attacks from skilled cybercriminals in 2023.
Government and Industry Collaboration Will Increase
With the steady increase in cyberattacks in the US and worldwide, federal and local government agencies will continue to respond aggressively with more investment as well as laws and regulations to address this security crisis. For example, the U.S. Congress recently passed a bill mandating that organizations report cyber incidents in order to track the worst cybercriminals and improve cyber defenses.
Governments worldwide have become increasingly alarmed about the threat to their critical infrastructure, so they have increased their budgets for cybersecurity tools and technology as well as for user training and communication. These investments will improve cybersecurity in government and business entities and protect sensitive organizational and client information.
Security experts predict that IT vendors and developers will work more closely with federal and state agencies to set more stringent security standards for new IT products including more safeguards in the software development process.
In addition, fines and jail times for malicious actors will continue to become harsher to deter these destructive activities in 2023. For example, cybersecurity experts predict that the percentage of countries passing legislation to regulate ransomware payments, fines, and negotiations will grow from 1% to 30% by 2025.
Security as a Service Solutions Will Become More Prevalent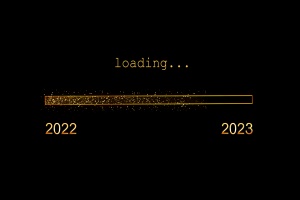 Security as a Service (SECaaS) solutions enable organizations to quickly scale cybersecurity efforts up or down in response to their expanding operations and provide cost savings in comparison to on-premises tools. These solutions will become even more important and prevalent in 2023 as organizations move more activities to the cloud and more of the workforce becomes remote.
The key components of SECaaS solutions include cloud-based technologies such as web application firewalls, mobile device security, as well as identity and access management. These solutions also work well with guidance from an IT Managed Service Provider, who will use these tools to effectively monitor and manage a company's cybersecurity efforts.
Artificial Intelligence and Machine Learning Will Improve Cyber Defenses
Security experts are confident that the advances in Artificial Intelligence (AI) and Machine Learning (ML) will be even more helpful for cybersecurity efforts in 2023. AI and ML technology can analyze massive amounts of data quickly and comprehensively and make it possible for organizations to develop and implement better threat detection and prevention methods. AI and ML's ability to identify anomalies and suspicious behavior on networks enables companies to detect and resolve potential breaches quickly.
This powerful technology will only continue to improve allowing organizations to automate additional cybersecurity tasks such as patch management, malware detection, and security and compliance testing. When an organization automates more tasks, they will save precious time and money. As a result of greater automation, a company will be able to allocate more of their resources for other important activities.
Emphasis on Cybersecurity Training and a Security-aware Culture Will Increase
Human beings will remain the weakest link for an organization's network in 2023 as employees' poor cyber hygiene is the most common way security breaches occur. Cybersecurity experts note that companies are increasingly recognizing this critical issue. As a result, organizations are raising their investment in different forms of onsite and web-based training to assist their staff in following strict email and internet behavior protocols. Businesses will also improve their information sharing tools and processes so that their staff are continuously updated on the latest phishing emails and other cyber threats.
In addition, companies will make greater use of specially designed programs that will assess their employees' ability to detect and resist phishing emails and other cyberattacks. These training efforts will become even more critical as the trend toward increased remote or hybrid workers continues to grow.
Organizations will also spend considerable effort establishing and reinforcing a Security-aware culture, where cybersecurity is thought of as a core company value. Businesses will stress that all employees are knowledgeable about cybersecurity best practices and that they remain aware of cyber threats. This constant elevated level of attention to cybersecurity will become an ongoing feature of companies as opposed to a one-time training effort.
Use of Zero-Trust Architecture Will Expand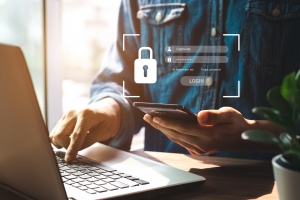 Cyber experts predict that companies will increasingly turn to using zero-trust architecture in 2023 as a security framework that ensures more effective identity and access management. Using this framework improves endpoint security and ensures that there is no implicit trust granted for employee access to sensitive company or client information.
In addition, companies will also increasingly limit access to sensitive information to selected staff members as another way of improving sensitive data protection.
Consult with a Cybersecurity and IT Support Partner
To effectively make use of your knowledge of these important cybersecurity trends, we recommend you consult and work closely with a trusted IT Support partner, such as Network Depot. Your IT partner will help you select and implement the right cybersecurity tools and solutions that will work best for your unique business.
By understanding these cybersecurity trends and with the assistance of your trusted IT Support partner, your company will be confident that you have optimized your cyber defense efforts. Secure with this valuable knowledge, your business will be able to maintain its focus on achieving your unique objectives in the new year.
Network Depot wishes your organization all the best in 2023!