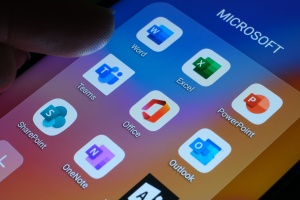 After holding their prices steady for 10 years, Microsoft has announced they will be raising the cost of their featured cloud-based product Office 365/Microsoft 365 for many small business users on March 1, 2022. This price increase comes at a time of rising prices in many industries as businesses and consumers alike are dealing with a steadily climbing inflation rate.
What is the reason for the price increase?
Microsoft has stated that they are implementing modest price increases to reflect the considerable value they have added to the Office 365/Microsoft 365 suites in recent years. Security experts note that the main reasons for this price increase include matching the price of its competitors (primarily Google) and raising company profitability during a high inflation period.
How has Office 365/Microsoft 365 changed since its initial release in 2011?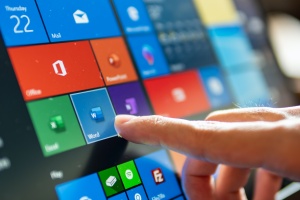 One key point that Microsoft has stressed with this announcement is how much more users are getting now compared to the original Office 365 released 10 years ago–and still at a reasonable price. Microsoft has added 25 new apps and more than 1,400 features to the original version.
Some of the valuable features that Microsoft has added to Office 365/Microsoft 365 over the last decade include:
Popular apps such as Microsoft Teams, OneDrive, SharePoint, and To-Do.
Data loss prevention (DLP) for documents and emails.
Office messaging encryption and attack surface reduction (ASF) for improved cybersecurity.
Artificial Intelligence (AI)- supported capabilities to help automate tasks and processes, find needed information, and improve communication for employees and stakeholders.
How will prices for Office 365/Microsoft 365 change?
The price increases will impact Commercial Volume Licensing, CSP, and Web Direct. The new rates go into effect on March 1, 2022, with the following price changes to month-to-month subscriptions per user:
Microsoft 365 Business Basic will move from $5 to $6.
Microsoft 365 Business Premium will go from $20 to $22.
The Microsoft 365 E3 variant will increase from $32 to $36. (Unlike the other products on this list, it includes a version of Windows.).
Office 365 E1 will move from $8 to $10.
Office 365 E3 will rise from $20 to $23.
The premium Office 365 E5 tier will increase from $35 to $38.
It is important to note that to help offset the price increase on monthly terms, Microsoft is offering business customers the new option of an annual contract. Office 365/Microsoft 365 users will now have the option to maintain their current price structure per user by signing up for an annual commitment as opposed to the more expensive month-to-month arrangements described above.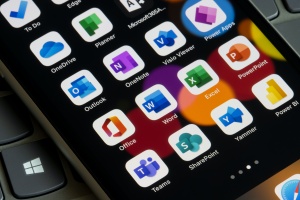 In addition, month-to-month pricing for nonprofits, consumers, and education users as well as the highest-end Microsoft 365 E5 SKU will not increase.
Consult with an expert on Office 365/Microsoft 365
We recommend you consult with a reliable IT Support partner, such as Microsoft Partner Network Depot, to discuss the upcoming pricing changes to this important product. Your trusted IT partner will advise you on the most cost-effective way to utilize the many valuable features and services of Office 365/Microsoft 365 for your unique organization.