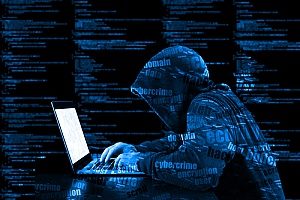 In response to growing and changing cybersecurity threats, Network Depot is pleased to announce the start of a new initiative to enhance client security.
After careful consideration of many cybersecurity providers and solutions, Network Depot has chosen to implement security solutions from Webroot as a complement to the already robust protection we offer clients.
Network Depot's new initiative provides two Webroot security modules for clients: Webroot SecureAnywhere DNS Protection and Webroot Security Awareness training. Network Depot's Chief Strategy Officer Chris Boyd summed up the effort saying, "We're excited to add more security to our clients' networks and user devices with these effective solutions from Webroot!"
The Domain Name Server or DNS is what points a certain web address to a page. The Webroot SecureAnywhere DNS Protection module is designed to protect users against the dramatically increasing problems of pharming and other cyberattacks. These insidious attacks employ sophisticated methods that "poison" the DNS and redirect users to phony websites where hackers can gain access to sensitive company information. This security module is agent-based and offers DNS protection on every user device, even when operated outside the protection of the business network firewall.
With substantial cybersecurity measures already well established and these valuable enhancements, Network Depot looks forward to keeping clients protected from current and future cyber threats.
For more information on pharming and other cybersecurity threats please click on the links below or go to: https://www.networkdepot.com/blog/
https://www.networkdepot.com/small-businesses-should-beware-of-pharming-attacks-2019/
https://www.networkdepot.com/frightening-cybersecurity-stats-2018/
https://www.networkdepot.com/small-business-insider-threats/
https://www.networkdepot.com/latest-cybersecurity-threat-for-small-businesses-fileless-malware/
For more information on Webroot products, please click on the links below:
https://www-cdn.webroot.com/2814/9211/2111/Webroot_DNS_Protection_for_MSPs_DS_us.pdf
https://www-cdn.webroot.com/4615/4886/8989/security-awareness-training-datasheet.pdf