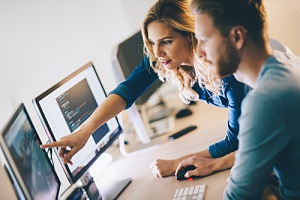 Your small business should take the time to utilize the expertise of your IT Support partner in the critical area of IT product sales. Even if your company has the best products and services, a strong workforce, and excellent operations and business plans, it will not be able to meet its objectives without the proper IT tools functioning at their highest level.
What Makes up IT Product Sales?
The main goal of IT Support partners is to provide and manage comprehensive services in the IT area. In addition, many IT MSPs also offer the option of IT product sales to their clients as well. The IT products this refers to are all the hardware and software products that comprise a company's IT assets. For example, some common hardware products are desktops, laptops, mobile devices, servers, phones, firewalls, scanners, printers, copiers, routers, modems, and switches. Software products include applications such as Office 365 and antivirus solutions, as well as other programs that help your company perform business functions such as accounting, enterprise and process management, employee scheduling, procurement, and CRM. These products encompass the IT tools that are critical for the smooth operation of your small business.
Why Purchase IT Products through Your IT Support Partner?
Some of the key reasons your small business should purchase IT products with the assistance of your IT Support partner are discussed below.
Expertise and Company Knowledge
A trusted IT Support partner, like Network Depot, knows your unique business needs and has the valuable expertise to recommend which IT products will work most effectively and efficiently on your network. Your IT partner will be able to work closely with you to provide a range of recommended products that will work best for your company now and in the future. Even if your IT Support partner does not have a dedicated team or resource offering product sales, your small business should still reach out to them for their recommendations and assistance in purchasing the right products to help meet your company's business goals.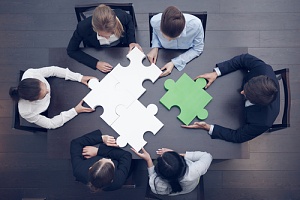 Through the client onboarding process, your IT MSP should also have all the necessary warranty information and recommended replacement dates on your IT assets. With this important knowledge, they will be able to recommend when it is time to update or replace your equipment. A reliable IT partner will also closely monitor the performance of all your IT assets and know when they require service or replacement.
In addition, a productive IT Support partner will be up-to-date on the latest IT hardware and software products that can help improve your business operations, and they will be able to offer your company timely purchasing recommendations.
Convenience and Integration with Current IT Services
Another attractive feature of purchasing IT products through your IT partner is convenience. Your partner's IT Product Sales Department will take care of all the purchasing and shipping details and then take the necessary steps to preconfigure/preinstall your IT assets so that they will be immediately ready to use on your network. They will also have essential knowledge about your company and the proven IT skills to customize new IT assets to best meet your business needs.
In addition, your IT partner's Product Sales team will work closely with your account manager and service technicians to ensure the smooth integration of your products into your network and will make sure they function at their highest level. In short, your IT partner will serve as a one-stop-shop for all your IT needs.
Protection from Purchasing Mistakes
Another important reason to order IT products through your IT MSP is to avoid some common missteps that will cost your small business time and money. Most IT Product Sales Department professionals have a list of negative examples when clients ordered their own IT products in an attempt to save money and/or because they believed they had the necessary expertise to make the right purchasing decisions. In many cases their efforts might have initially saved some money, but they ended up having an adverse impact.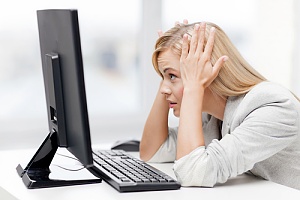 Some typical examples of poor purchasing decisions include clients ordering desktops or laptops at bargain prices only to find out they were not capable of running all of their proprietary programs, or the equipment worked so slowly they hindered the company's operations. Clients also frequently make the mistake of purchasing expensive, high-performing IT assets that they simply don't need. In addition, clients also sometimes look to save on set-up fees by trying to install new IT assets and end up negatively affecting their network. Another common example is when clients purchase a software application that they believe will perform a business function well only to learn that there are better or less expensive options available.
Ultimately, these clients usually must work with their IT Support partner to either modify their current network to use their newly purchased equipment, which involves time and costly set-up fees, or they must return and replace these IT products.
We recommend that your small business contact your IT Support partner and carefully discuss the purchasing of new IT products through their Product Sales Department or a well-informed resource. These product sales experts will work closely with you to ensure that your company has the IT tools you need to best achieve your unique business objectives.