With the recent acquisition of the IT Support company Fuse Solutions (aka ZyEdge), Network Depot is excited to build on their relationship with an impressive non-profit client, Ronald McDonald House Charities of Greater Washington, DC (RMHCDC).
RMHCDC's Mission and Programs
The mission of RMHCDC is to ease the burden of children's illness on families through programs that directly improve the health and wellbeing of children. They have been carrying out this family-centered care mission effectively for more than 40 years and offer three core programs:
Ronald McDonald House®
The idea behind Ronald McDonald House is that nothing else should matter to a family when they are focused on healing their child. In situations where a child needs treatment at a specialized facility far from home, Ronald McDonald House provides families with lodging, food, comfort, and additional support at a location just steps from the hospital.
Ronald McDonald Family Room®
The Ronald McDonald Family Room program provides families a welcoming place to rest and regroup next to the pediatric unit and their sick child. These comfortable areas enable parents and family members to rest and recharge, get something to eat, do their laundry, and interact with other families as well as RMHCDC staff and volunteers.
Ronald McDonald Care Mobile®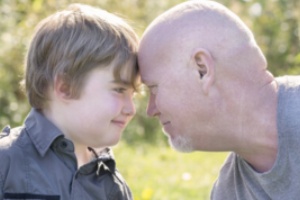 The Ronald McDonald Care Mobile programs operate in partnership with MedStar Georgetown University Hospital to provide primary health care and educational services to underserved children in vulnerable communities. The programs are run out of 40-foot long, 8-foot-wide state of the art vehicles that were built specifically for delivering pediatric health care services.
Ways You Can Help
There are a variety of ways companies and individuals can help RMHCDC carry out its valuable mission.
First, they appreciate gifts of goods and services to provide needed supplies, food, and ongoing maintenance to support their programs.
Second, they welcome monetary donations as well as grocery and restaurant gift cards. To give you some perspective on how your donation will be used: $200 is the amount required to provide lodging, food, and other amenities for one night of a family's stay at one of the Ronald McDonald programs; the typical family's stay lasts 20 nights.
Third, your company can offer your specialized services at a discount and/or donate other products or services. For example, Network Depot is happy to provide RMHCDC with comprehensive IT Support services at a discount as well as donate some complimentary IT services outside of the normal contractual scope. Network Depot's Chief Strategy Officer, Christopher Boyd, praised the company's relationship with RMHCDC saying, "We have enjoyed being able to give back to the community through our support of the great work of RMHCDC, and we strongly encourage other companies to get involved in helping them carry out their valuable mission."
Companies can also contribute by being sponsors at fundraising events.
Finally, company employees and individuals can donate their time as volunteers in many ways. While some opportunities have been restricted because of COVID-19, volunteer efforts in the past have included assistance preparing and delivering home-cooked meals for families, cleaning living areas, organizing donation items, hosting family-focused activities, as well as providing emotional support.
RMHCDC is also looking for entertaining and educational videos from families and organizations, which visiting children and families can access at their convenience. Some of the interesting videos they have already received include a morning with Potomac Alpacas, soccer tutorials from Soccer for the Future, a magic act, and story time.
If you would like to offer a tutorial or teach a skill, they also recommend donating any necessary supplies and materials that families can use to practice (e.g., yarn for knitting, colorful paper and scissors for origami).
Upcoming Events
Red Shoe 5K Run and Walk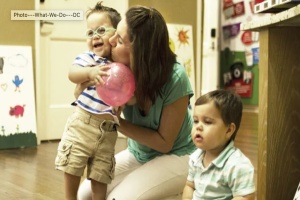 RMHCDC's signature event to raise critical funding for its program is the Red Shoe 5K Run and Walk, which will be happening for the 11th year on October 3, 2021. Anyone can participate on race day in Centerville, VA, as a runner, walker, or volunteer. Virtual participation is also encouraged for anyone that wants to complete a 5K closer to home or help fundraise.
Ronald McDonald House® of Northern Virginia Ribbon Cutting Ceremony
Save the date of September 9 for the ribbon cutting ceremony celebrating the major renovation of the Ronald McDonald House of Northern Virginia in Falls Church, VA. This informative and fun-filled event will feature comments and presentations from the organization's leadership, local dignitaries, families who have stayed at a Ronald McDonald House, and from major partners who donated essential goods and services to make the expansion possible.
Tours of the renovated house and all its features will be available throughout the afternoon. The organization urges you to attend this event and learn about how RMHCDC is serving families in need in our community.
For more information about RMHCDC, how you or your organization can get involved, or about any of the events mentioned, please contact the organization directly at (202) 529-8204 or visit them online at: https://rmhcdc.org.