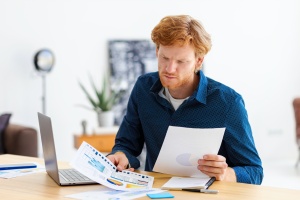 Running a successful small business is difficult in the best of times, and COVID-19 has made this task even more of a challenge. As a result of the pandemic and its aftermath, small businesses must be even more aware of the importance of the effective use and management of IT for their operations. In this article, we will discuss six major IT challenges that small businesses will need to overcome to achieve their objectives during these uncertain times.
A tight IT budget
A common challenge small businesses and nonprofit organizations must deal with is how to best appropriate a sufficient amount for IT needs within their tight budgets. A typical mistake that small businesses make is spending too much money in the wrong places–such as for expensive tools that underdeliver–, and not enough money in the right places–such as on comprehensive tools and training for cybersecurity needs. Your small business should take the time to carefully assess your IT requirements and allocate the resources necessary to meet them.
Proper integration of IT solutions and tools
Even with possession of the best IT tools and solutions to improve business functions, small businesses will face the critical issue of needing experienced inhouse or outsourced IT resources to implement them effectively. It is also important for organizations to recognize and prepare for the security risks that accompany any new or expanded systems. To get the best results, your company will need a comprehensive plan to align IT solutions to your company's needs and the skilled resources to execute these efforts properly.
Attracting and keeping IT savvy resources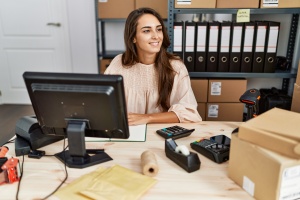 After COVID's dramatic change to the work landscape, small businesses will find it more challenging to attract and retain IT savvy employees to meet their unique needs. As a result, your organization will need to offer a variety of flexible remote work options to satisfy current and potential employees. These efforts will help your organization avoid having employees with skillset gaps that will negatively impact productivity. Corresponding with the requirement to offer remote work options is the necessity of providing your employees with the optimal IT solutions and tools to bring about the best working from home results.
Being prepared for cybersecurity threats
Cybersecurity threats have only increased since COVID, and there is no indication that they will diminish anytime soon. The negative impact that successful data breaches can have on your small business is well documented. Some damaging costs of successful cyberattacks include downtime, lost productivity, ransomware, and the loss of your organization's reputation. The following eye-catching statistics drive this point home:
Global cybercrime inflicted more than $6 trillion in damages in 2021 and will reach or exceed $10.5 trillion by 2025.
43% of cyberattacks target small businesses. 20% of small businesses will fall victim to a successful cyberattack, and 60% of them will go out of business within six months of the incident.
75% of small businesses report they do not have the personnel to effectively address IT security.
As a result, your business needs to invest in powerful antivirus tools, firewalls, and effective cloud security architecture as well as provide thorough training and communication focusing on good cyber hygiene to combat this imposing threat. In addition, your organization should consider obtaining cybersecurity insurance to mitigate the impact of any successful cyberattacks.
Not having a disaster recovery plan including backups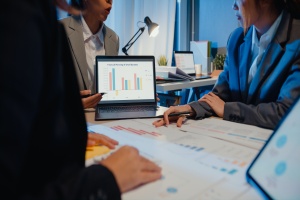 When faced with a natural or manmade disaster, it is important that your organization have a thorough disaster recovery/business continuity plan in place to lessen its impact and help you continue your operations. Some examples of manmade or technical problems include internal and external data breaches, power outages, and hard drive crashes, while natural disasters include unusual events such as COVID as well as floods and fires. The result of any of these disasters is that your equipment and/or network is down or destroyed.
An integral part of your disaster recovery plan is the use of hybrid backups that are both onsite and offsite. If your business network is ever compromised or destroyed, having robust backups in place will enable your organization to quickly restore and continue operations.
Finding the right IT Support partner
The most significant IT challenge that small businesses face is finding the right IT Support partner to assist them in overcoming the formidable IT issues discussed in this article. An experienced IT Support partner, like Network Depot, will work closely with your organization to assess your company's business needs and offer recommendations on the tools and processes to align your IT accordingly.
Your IT Support partner will offer recommendations on the latest and most effective hardware and software
tools, IT security applications and solutions, as well as other materials, methods, and equipment. With their experience, they will be able to offer recommendations on the tools that offer the best bang for the buck so that your company can optimize its limited IT budget.
Your reliable IT partner will also provide advice on training your employees on how to practice good cyber hygiene. This is especially important as 85% of data breaches come about because of human error.
By working to understand and meet these IT challenges with the assistance of a trusted IT Support partner, your organization will be well prepared to achieve its unique mission.
Reach out to Network Depot today!