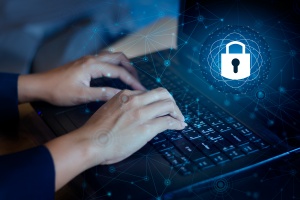 One unfortunate constant that small businesses and organizations can always be assured of is that cybercriminals will continuously attempt to find new ways to breach their networks. One rapidly increasing threat that has not received the attention it deserves is called "smishing," which involves efforts to gain unauthorized network access via text messages to smartphones.
In this article, we will discuss the growing threat of smishing attacks, and offer recommendations on how your organization can best deal with this cybersecurity challenge.
What Is Smishing?
The term smishing refers to the use of deceptive and enticing text messages to gain access to unauthorized networks and information contained on smartphones or accessible through them. Similar to phishing, the bad actor sends phony text messages or Short Message Service (SMS) messages with attractive offers, information, and links that attempt to lure recipients into clicking on them. Once the recipient clicks on the message or offer, different types of malware enter the smartphone network. This malware enables hackers to obtain unauthorized access to sensitive personal, company, and client information. The term smishing comes from the combination of SMS and phishing.
Why Is The Threat Of Smishing Attacks Increasing?
The Federal Trade Commission received nearly 335,000 complaints about text message scams and cyberattacks last year—more than double the amount in 2019. The cybersecurity company Lookout reported that attacks have increased worldwide by about 125% every three months. The amount of smishing attacks continues to increase for a variety of reasons as described below.
The number of people using smartphones and texting for personal reasons and work has continued to increase.
An astounding 97% of Americans own a smartphone, and people of all ages frequently text. Adults ages 18-24 are the most active, sending out more than 2,000 text messages a month! The sheer number of texts being sent and received make it increasingly likely that a malware-laden one will eventually breach a smartphone network.
Business communication and transactions have increased on smartphones.
Legitimate businesses and marketers have rapidly increased their efforts to communicate with customers and clients via text messages. Companies are also offering a growing variety of transactions and other applications via text messages. As a result of this trend, cybercriminals have increased their efforts to exploit the growing amount of text message activity for business purposes.
Because of the impact of COVID, the percentage of people working remotely has grown exponentially.
As a result of the huge rise in remote workers, more employees have been using their smartphones for their work duties and accessing company networks with them. Cybercriminals have followed this trend and stepped up their smishing attacks accordingly.
Many smartphone users are less careful on their phones compared to other devices.
Because of their portable nature, people often use their smartphones in motion, when they are in a rush or distracted. As a result, users are less careful with texts they receive as compared to suspicious emails on a company laptop or desktop.
Cybersecurity efforts in the workplace have become more successful with better employee training, effective anti-malware and firewall solutions, and support from IT security partners.

As a result of improved workplace cybersecurity, cybercriminals have refocused their attention. They are now turning more of their attention to less well-protected devices that they can exploit to penetrate company networks: employee smartphones.
Recommendations To Protect against Smishing
Despite the real threat posed by the increase in smishing attacks, companies can protect themselves effectively by following the recommendations listed below.
Ensure Employees are trained regularly in good cyber hygiene
As discussed frequently on this site, the greatest threat to company security comes from employee behavior. This is mostly because of poor cyber hygiene including improper email, internet, and texting behavior. Your company should invest in regular training and ensure that all employees are well-versed in how to detect and avoid cybersecurity threats. Some of the most important behaviors that must be emphasized: employees should never click or open any message or link that comes from an unrecognized source, never give out sensitive information via text message, and be suspicious of any texts from incomplete phone numbers such as "5000."
Update Employees on latest cybersecurity threats
Your company should regularly post messages on the latest cyber scams and threats involving smartphone usage along with the latest email and internet cyberattacks. It also makes sense to encourage employees to report any cyberattacks they have encountered in order to make your entire staff aware of specific threats.
Limit access to sensitive data from smartphones
As with laptops and other devices that operate on the company network, only users that need to access sensitive company and client information to do their job should be allowed access to that part of the company network.
Have a strong BYOD policy in place that employees follow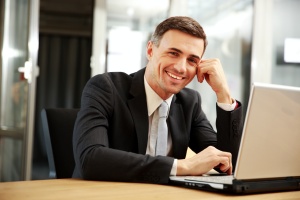 Especially in this era of increased remote work, it is even more important to have a strong Bring Your Own Device (BYOD) policy in place when you allow your employees to use their smartphones and other devices to conduct their work. This policy should include clear expectations and guidelines on safe texting behavior and proper app usage as well as advice on how to detect and report cyber threats.
Consult With A Trusted IT Partner
The most important recommendation we can give your company to deal effectively with the increasing threat of smishing is to consult with a trusted IT partner like Network Depot. A reliable IT Security partner has the proven experience and expertise to recommend and implement the most effective cybersecurity policies and solutions for your organization. These efforts will help your company overcome security challenges such as smishing as well as other cyberattacks.
By following the recommendations in this article, encouraging good cyber hygiene, providing proper training, and working closely with your IT partner, your organization will be able to meet existing and future cybersecurity challenges and achieve your unique goals.