As a small business, Network Depot prides itself on providing excellent customer service in the IT Support area and recognizes the value these efforts bring for our customers and our own operations.
In this article, we will discuss the benefits your organization can realize by providing excellent customer service.
Key Components of Exceptional Customer Service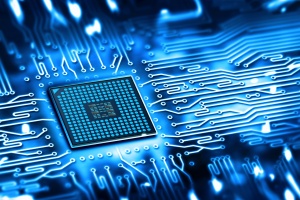 An effective way to define exceptional customer service is when a business meets or exceeds customer expectations and makes clients feel valued. Key components of exceptional customer service include:
Listening and understanding your clients' needs.
Communicating effectively and pleasantly with customers.
Never taking your customers for granted.
Thanking your clients regularly for their business.
Providing your customers with the information they need to make optimal purchasing decisions.
Critical Customer Service Statistics
The statistics below emphasize the importance of providing excellent customer service.
A customer is four times more likely to switch to a competitor over a service-related issue as opposed to problems with products or prices.
86% of survey respondents said that an enjoyable customer experience could turn them into a loyal client as opposed to a one-time buyer.
Companies that prioritize customer satisfaction generate six times more revenue than customers that neglect it.
Despite the importance of customer service to consumers, businesses continue to fall short in this vital area. More than 50% of respondents in a recent survey haven't noticed any improvement in customer service and 23% believe that it has gotten worse.
Important Organizational Benefits of Excellent Customer Service
Inspires brand loyalty and increases lifetime customer value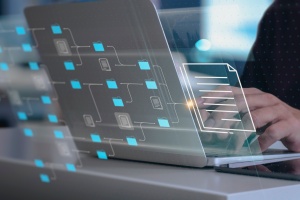 When your company provides excellent customer service for a client, they are more likely to stay a customer for a longer time. Every long-term customer provides greater value through their continued purchasing of current services and their openness to trying new offerings.
Helps attract new customers
The cost of acquiring a new customer is substantial in terms of time and resources. Potential clients now place significant weight on the reviews of your company's customer service efforts, which they can easily find online and on social media platforms. A potential client is much more likely to purchase your goods or services after they read an impressive amount of positive reviews about your organization.
In addition, potential customers will also place great weight on referrals from trusted sources. Having a sizeable number of happy customers will translate into a steady number of high-quality referrals. Potential clients want to make the purchasing of goods and services as painless as possible, so they will rely heavily on customer reviews and referrals in making their decision.
Improves employee satisfaction
Having happier clients means less stress for your employees, which in turn makes them more satisfied with their positions and more efficient at their jobs. One recent study noted that any increase in employee satisfaction translates into a threefold improvement in customer satisfaction. Highly satisfied workers will stay at your business longer and will be better representatives for your organization. These important factors will lead to increased revenue for your organization.
Delivers information from customers that will improve your products and services
Improving your customer service through more communication and listening will help your organization enhance its products or services. With better tailored offerings, your customers will spend more on the things they value. By focusing more on customer service, your organization will gain insight that will improve your marketing and operations, which will increase your revenue.
Effective Ways to Improve your Customer Service
In order to realize the benefits of satisfied customers, your company will need to find effective ways to improve its customer service. Small businesses don't have as many resource as larger companies to attract and retain customers, so it is important to help attract and retain customers on a leaner budget.
Important recommendations to improve customer service are described below.
Monitor customer satisfaction levels closely
Your organization's primary goal should be continuous customer service improvement, which involves measuring customer satisfaction through surveys and other methods, making improvements, and measuring customer satisfaction again.
Listen to the needs of your customers
An organization will inspire customer satisfaction and loyalty by continuously providing the goods and services users desire and responding quickly to any issues that arise. By taking the time to assess feedback from customers, your business will be able to better meet the needs of your clients and reap the benefits of happier customers.
Be available to your customer on different channels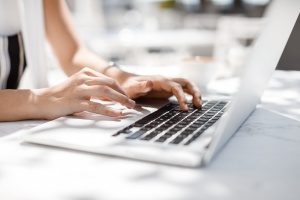 In order to meet the customer service needs of current and potential clients, your organization should be available for assistance and information on different channels. Depending on your business, your attention to customers should include exceptional service in person, online, on help desk software, on social media channels, and on smart phones and landlines.
Provide rewards for loyal customers
Depending upon the type of business, it makes sense to find innovative ways to reward loyal and repeat customers, which will improve customer satisfaction. If possible, your organization should offer customer loyalty programs that provide savings and other rewards as a sign of your appreciation for their business.
Hire skilled employees and provide them with superb working conditions and training
Your organization should make a concerted effort to hire talented employees and value them, and they will respond with higher productivity and better customer service.
In addition, your small business should provide regular training to all employees on how to interact effectively with customers. The end goals of every customer interaction should be to make them feel welcome and special and to quickly meet any needs or resolve any issues they have.
Consult with Your IT Support Partner on Customer Service
In order to improve your organization's customer service, we recommend speaking with a trusted IT Support partner like Network Depot. Since its founding, Network Depot has considered itself a customer service company that happens to provide IT Support and is happy to share lessons learned in this important area.
Your trusted IT partner realizes the importance of treating customers well as it is essential to running a successful small business. They can help recommend the tools, employee training, and processes that will enable your company to effectively monitor and improve your customer service. Having happier employees and more satisfied customers will enable your organization to better achieve its unique objectives.