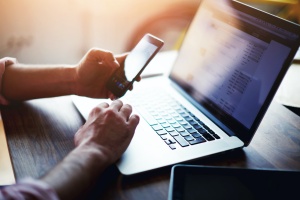 As the end of 2021 starts to come into view, it seems like an ideal time to review the state of the important technology concept known as the Internet of Things (IoT). By looking at some interesting IoT statistics and trends, small business leaders can get a better idea of how well the concept of the IoT is doing, where it is not meeting expectations, and what to expect in the future.
What Is The IoT?
The concept of the IoT involves the power of the internet to connect every imaginable device, machine, or structural component. The purpose of the IoT is to extend the power of the internet beyond computers and mobile devices to a much wider range of things for a multitude of purposes.
This ever-growing network increases the connections of people to things, things to things, and enhances the relationships between people everywhere as well. Through the use of sensors, electronic tags and labels, and other technology, the IoT makes it possible to automatically collect, share, and use valuable data.
The application of smart technology and improved artificial intelligence (AI) increasingly widespread in household appliances, at retail locations, logistics centers, and in the workplace –all connected by the internet– has had a dramatic impact on both home and work environments.
Since its inception more than a decade ago, the challenge for businesses has been to find the best uses of the IoT to improve their businesses, while also protecting against the cybersecurity threats that result from having their networks exposed to so many new internet connections.
Three Types Of IoT Devices
It is important to note that IoT devices are divided into three main groups: consumer, industrial, and enterprise.
Consumer IoT devices include smart TVs, smart speakers, toys, wearables such as fitness trackers, and smart appliances.
Industrial devices include commercial security systems, smart city technologies, smart meters, and devices used to monitor traffic, pollution, weather, and other conditions.
Enterprise IoT devices include smart lighting, smart thermostats, and sensors used by companies to make operations more effective and efficient.
Some Important IoT Statistics And Trends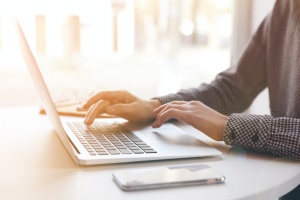 The following statistics were provided by eseye, DataProt, Gartner, i-SCOOP, SafeAtLast, Forbes, Machina Research, McKinsey, Vodafone, Gemalto and Symantec.
98% of respondents in one survey of 500 business leaders said that COVID-19 had impacted their plans for expanding IoT. 84% of businesses claimed that the IoT was essential for their survival during the pandemic.
There are currently more than 10 billion active IoT devices with experts predicting this number to surpass 75 billion by the end of 2025. These devices will generate up to 73.1 zettabytes of data by 2025.
Experts predict the IoT market will be worth anywhere between $4-11 trillion by 2025.
An impressive 83% of organizations report boosting their efficiency by using IoT technology with 94% of retailers stating that the benefits of IoT outweigh the risks.
The IoT helps companies reduce costs by an average of 15% by saving on energy and making employees more productive. With the information gathered and shared by the IoT, companies are able to reduce their costs, more accurately determine their operational needs, and better serve and target customers.
Business sectors using the IoT the most in 2021 include healthcare, manufacturing, consumer electronics, clothing, transportation, and utilities. 58% of manufacturers say that the IoT is a strategic necessity for digitally transforming their operations.
Smart Factories, powered by the IoT, are estimated to be worth more than $500 billion in 2022. Smart factories are using the IoT to dramatically increase productivity, and experts expect this trend to move sharply upward as manufacturers take notice of their proven results.
The average cost of an IoT sensor has declined from $1.30 to just 38 cents in 2020. The cost of an IoT sensor will continue to decline in the future making it possible for companies of all sizes to find new uses for sensor technology at a more affordable price.
Annual spending on IoT Endpoint security solutions will reach nearly $700 million by the end of 2021.Spending in this area has increased dramatically from $91 million in 2016. This statistic reveals that potential clients and customers are increasingly aware of the danger of cybercrime and are demanding better cybersecurity to safely use the IoT. Experts predict that the level of IoT security spending will rise exponentially in the next decade.
Malware incidents involving IoT devices has risen from 813 million in 2018 to more than 3 billion in 2021. Experts note that only 48% of businesses can detect if any of their IoT devices have suffered a breach. Hackers target routers the most of any IoT devices as they act as gateways for smart devices to connect with the Internet. This is the main security weakness of the IoT as cybercriminals are able to access any unsecure device connected to a compromised router.
There Are More Qualified Experts To Help Your Company With The IoT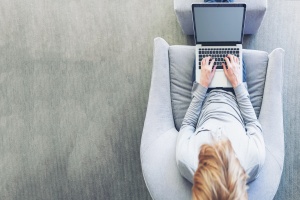 A final important encouraging point is that the amount of knowledgeable cybersecurity IT security partners available for consultation and services regarding the IoT continues to grow at a healthy rate.
We recommend that you contact a trusted IT Support provider, like Network Depot, to learn more about the Internet of Things. They have the knowledge and skills to protect you from the increased cybersecurity threat level that comes along with the benefits of the IoT. These proven experts will advise you on how to securely utilize this revolutionary tool so that your organization can thrive in this ever-changing business environment.