With the US and world economy limping into 2023 after the devastating impact of the pandemic and other factors, nonprofits face some daunting challenges in carrying out their noble missions.
In this article, we will examine the main challenges nonprofits will have to overcome in 2023 and provide key recommendations on how to accomplish this.
Main Challenges for Nonprofits
A struggling economy means smaller donations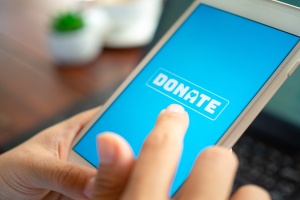 One of the biggest challenges nonprofits face is the negative impact brought about by high inflation and interest rates, which lead to reduced corporate and personal incomes. As a result, most nonprofits expect the amount of donations from individuals and companies to fall dramatically in 2023. In addition, the rising cost to do business is making meeting already tight budgets more difficult for nonprofits, many of whom are seeing an increase in their demand for services.
Government funding has decreased
For nonprofits that rely on government funding, the impact of high inflation will continue to be significant. Government contracts are normally set at rates that do not vary with fluctuations in inflation. Government funding is also normally insufficient to cover an organization's operating costs such as transportation and infrastructure, and this gap will grow because of inflation. Also, many government organizations at the federal, state, and municipal levels will be making their own budget cuts, which will limit the amount of spending designated for nonprofits.
Tougher competition for skilled labor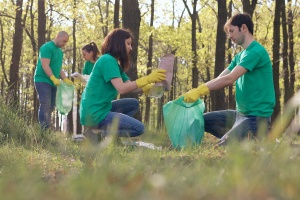 Even though the economy is weaker in 2023, the labor market remains comparatively strong. This combination will make it more difficult for nonprofits to attract and retain skilled workers at their organization.
Skilled employees will be looking for higher incomes and more stability in the face of the higher cost of living and fears of recession. Surveys also indicate that workers put more value on the ability to work remotely since the pandemic and will consider their quality of life heavily when making any employment decisions. As a result, the competition to recruit and keep quality employees will be fierce for small businesses and nonprofits.
Greater demand for nonprofit services with less resources
The economic, physical, and psychological impact of the pandemic has resulted in a greater demand for nonprofit services at a time when many organizations are facing funding challenges. This challenge is particularly widespread for nonprofits working in the health and human services area, where demand for assistance continues to rise steadily.
Recommendations to Meet Nonprofit Challenges
Utilize technology to optimize operations and fundraising
To meet the challenge of limited budgets combined with less resources, nonprofits should make use of the best technology tools. By investing in the most effective technology, organizations can optimize their operations, improve internal and external communications, and increase donor engagement and funding levels.
Nonprofits should also ensure that their cybersecurity efforts are maximized and that they have sufficient cyber insurance. In addition, organizations should have robust backups in case of manmade or natural disasters. These actions will protect their efforts from being stopped or hindered by cybercriminals or nature.
Value current employees and emphasize a quality workplace
To maintain a high-quality workforce, nonprofits need to emphasize that they value their current employees and that they prioritize an employee-friendly workplace. Organizations should have regular meaningful communication with current employees to ensure they are meeting their needs. For current and potential employees, nonprofit leadership should focus attention on the benefits they value the most such as hybrid work environments, generous time off, and the opportunity for professional development.
In addition, younger workers are especially interested in having jobs with more meaning, so nonprofits should stress the beneficial work that employees will be doing at their organizations. Nonprofit leadership should also emphasize the shared mission and a sense of purpose at their nonprofits, which is especially appealing to younger employees.
Use innovative methods to increase funding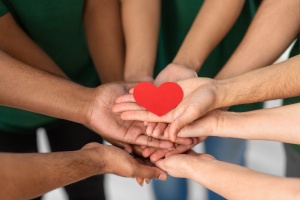 With a shrinking number of donors and decreased government spending, nonprofits will need to use innovative methods to increase their funding sources. One recommendation is to utilize technology to identify the most active donors and communicate with them more frequently and effectively to increase their giving and engagement.
Another recommendation is that complementary nonprofits should team up to reach an expanded set of potential donors. For example, two or more related nonprofits could target their combined donor lists with shared communications, or they could organize joint events to promote their activities.
By being innovative, multiple nonprofits could increase the awareness of different efforts, events, and campaigns that their members and donors would likely be interested in, while also increasing the amount of donations to their respective organizations.
Consult with an IT Support Partner that specializes in helping nonprofits
To meet the daunting challenges brought on by the struggling economy in 2023, we encourage nonprofit leaders to reach out to a trusted IT Support Partner, like Network Depot, for assistance in keeping their operations secure and productive.
A dependable IT partner will offer a nonprofit valuable advice on how to best adapt their efforts to overcome the challenges of a struggling economy. They will recommend and implement the tools and methods necessary for robust cybersecurity, improved communications, and optimized operations.
By understanding their main challenges and working closely with an IT Support Partner to implement the recommendations to overcome them, nonprofit organizations will be able to continue effectively fulfilling their worthwhile missions.