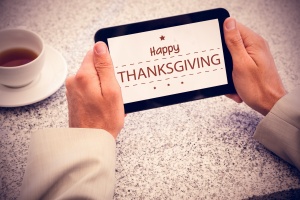 As you get excited for your first normal Thanksgiving dinner in far too long, it seems appropriate to take a moment to give thanks for some encouraging trends and statistics concerning cybersecurity.
Even though cybercrime continues to be a significant threat, it is heartening to see that more companies and decision makers are realizing the extent and seriousness of the problem. In addition, technology continues to improve that will allow your company, with the help of a trusted IT Support partner like Network Depot, to better protect itself against cybercriminals.
Encouraging Cybersecurity Trends And Statistics
The following positive statistics were provided by IDC, GovWin, Arcserve, Cisco, Cyberseek, U.S. Bureau of Labor Statistics, and SecurityIntelligence.
Global spending on security products amounted to $125.2 billion in 2020, registering a 6% increase over 2019. Total spending is expected to reach $174.7 billion by 2024, with an estimated annual growth rate of 8.1% from 2020 to 2024.
It is a good sign to see that companies and individuals increasingly realize the extent of the cybersecurity threat and are taking effective action through the purchase of more security products and services.
The US federal government's demand for cybersecurity technology is expected to rise from $10.9 billion in 2018 to over $14.1 billion in 2023.
The federal government is better understanding the need to protect against cyber threats, and their cybersecurity budgets will trend upward as a result. This increased attention to cybersecurity by the federal government also underscores why government contractors should place more emphasis on becoming compliant with important security standards such as NIST and CMMC. Without this compliance, companies will no longer be able to work on federal contracts with the Department of Defense and other federal and state government agencies.
70% of consumers feel that businesses haven't done enough to safeguard their personal information.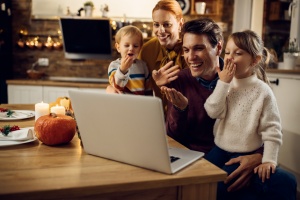 This statistic reveals that potential clients and customers are increasingly aware of the danger of cybercrime and are demanding better cybersecurity from the businesses they use. These consumers will also be paying more attention to their own good cyber hygiene in an effort to protect themselves from this recognized threat.
25% of buyers tend to abandon products and services in favor of competitors upon knowing of a cyberattack.
As consumers become more aware of the dangers of cyberattacks and data breaches, this number will grow rapidly. This trend provides an opportunity for those companies that have excellent records against cyberattacks versus those who lag behind. The ability of companies to protect against cybercrime and protect sensitive consumer data will become a critical differentiator in winning and retaining clients in the future.
The U.S. cybersecurity workforce has nearly a million workers with more than 500,000 jobs unfilled. The median pay for information security and cybersecurity analysts is more than $100,000 a year and is expected to climb steadily.
With robust compensation and high demand, more and more talented workers of all backgrounds will move toward this industry sector. As a result of this influx in talent, more effective technology solutions will be developed to defend against cybercrime and more effective cybersecurity workers will be working to protect US businesses.
Cybersecurity technology has been developed that automatically accounts for 99.8% of all security threats, leaving only .2% of attacks for analysts to uncover and defeat.
New technology, led by significant advances in Artificial Intelligence and Machine Learning, has enabled cybersecurity professionals to defend against current and new threats more effectively. Other technological advances and methods, such as Two-Factor Authentication (2FA) and password management, have increased the level of security hackers must overcome to penetrate company networks.
Better Employee training options are available
The weakest link for all companies regarding cybersecurity remains the online behavior of their employees. Small businesses are taking this issue seriously and are increasingly implementing strict cyber hygiene policies, which include comprehensive training on proper internet and email behavior. This also involves companies making their employees aware of the latest threats and giving them recommendations on how to counter them.
In addition to traditional measures, one particularly useful training method that is becoming more widespread is the use of simulated phishing campaigns. These campaigns give companies a good overview of the number of employees who need more cybersecurity training as well as a better understanding of IT security threats.
There are more qualified experts who can help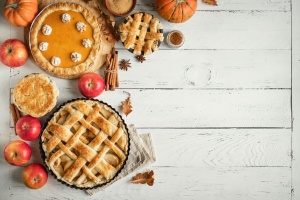 A final important encouraging point is that the amount of knowledgeable cybersecurity IT security partners available for consultation and services continues to grow.
In order to best protect your company from the ever-increasing cybersecurity threat, it makes sense to get advice and assistance from reliable IT security experts. The good news is that your company should now find it easier to locate a qualified IT partner, like Network Depot, to assist your small business in this important area.
We hope these positive trends and statistics regarding cybersecurity will start your holiday off on a good note. Now feel free to take some more turkey, load up on the stuffing, mashed potatoes, and cranberry sauce, and help yourself to another slice of pumpkin pie. After what we have all been through recently, it's time to enjoy a memorable Thanksgiving Feast with friends and family.