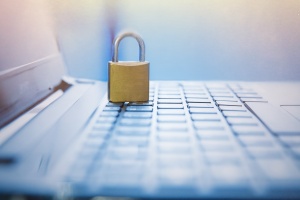 With a growing number of well-known companies recently paying massive fines for data privacy violations, it is an ideal time for small businesses to consider how they can protect their organizations from similar problems.
In this article, we will look at the most relevant challenges concerning data privacy, we will list the most important regulations relevant to small businesses, and we will give recommendations on how your organization can manage sensitive data safely.
Main Data Privacy Challenges
Protecting sensitive customer data
Most companies work with a combination of sensitive personal data and purchasing behavior from their customers driven by online purchasing and cloud-based applications. IT security experts note that two MB of new sensitive data enters the digital sphere every second.
Because of the importance of customer behavioral information, there is a constant battle being waged inside many companies. On one side are the sales and marketing departments that want to leverage as much useful customer data as possible to more efficiently target customers' needs as well as mine any available behavioral information for potential new customers. On the other side, there are IT and security personnel who want to protect their companies from hackers and data privacy violations. Maintaining the proper balance where an organization continually utilizes important customer data while always keeping it secure is a constant challenge.
Vetting vendor and partner data privacy policies
Your small business must also be vigilant in vetting the data privacy policies and practices of your vendors and partners. Any indication of laxness in these areas from your business partners presents a red flag for doing business with them. There are many examples of costly data breaches involving businesses of all sizes, which came about because of the weak network security and poor data privacy management of their partners and vendors.
Safeguarding staff information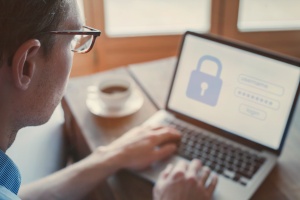 In addition to private customer data, every organization is responsible for securing the personal information of their employees as well as the data collected from vendors and partners. Any data breach of sensitive employee information will devastate morale at your organization and increase the difficulty of recruiting talented new workers in the future. As a result, your company's standards for handling sensitive personal data must remain at the highest level for all stakeholders.
Important Data Privacy Regulations
The following list comprises the most important standards involving data privacy that your small business should be familiar with and prepared to follow.
Payment Card Industry Data Security Data (PCI DSS)
All companies that store and use customer credit card data are required to follow the strict compliance regulations of the PCI DSS or they will not be able to use credit cards for payment. Any violations of these policies will also result in significant fines.
Cybersecurity Maturity Model Certification (CMMC)
All companies working on any contracts with the Department of Defense need to have CMMC compliance. This certification can only be achieved through an assessment by an authorized CMMC assessor.
Health Insurance Portability and Accountability Act (HIPAA)
Companies involved in the healthcare sector and those partnering with any healthcare organizations need to comply with HIPAA. The fines for HIPAA violations can reach up to $50,000 per violation and may even involve prison time in extreme circumstances.
Fair Credit Reporting Act
Any organization that uses consumer credit reports for background checks and credit decisions or furnishes information to consumer reporting agencies must comply with this act.
Red Flags Rule and the Gramm-Leach-Bliley Act
Any company that extends credit to its customers, participates in credit decisions, or operates as a financial institution must comply with these standards.
CAN-SPAM Act
This act applies to any company that uses customer information for email marketing.
Children's Online Privacy Protection Act
This act governs any organization that collects data from children under age 13. Penalties for violating this act are severe.
Digital Advertising Alliance's Self-Regulatory Principles
This standard states that if a company's website allows ad networks to serve interest-based ads or to collect data for use in this type of advertising, it is required that consumers receive notice. Websites must allow consumers to opt in or out for viewing interest-based ads.
General Data Protection Regulation (GDPR)
This European Union (EU) regulation requires companies to maintain a stringent level of data security with sensitive customer information. This law increases the amount of restrictions on what companies and organizations can do with consumer data, and it gives consumers better access to their data and more control over the use of it.
The GDPR does not only impact EU businesses. If your organization has any sales or business activities in the EU or any employees from the EU, then you must comply with its requirements.
Recommendations for Complying with Data Privacy Regulations and Protecting Sensitive Data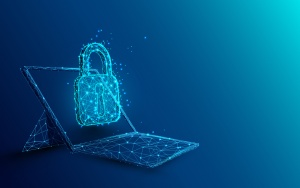 If your organization collects data that can be linked to a specific customer, computer, or device, consider it sensitive personal data that must be carefully protected to comply with data privacy regulations. IT security experts recommend the following actions to keep personal data secure.
Regularly review your data security practices with your IT Support partner.
Internally track and closely review how sensitive data is collected and where it is stored.
Limit the amount of sensitive data your organization collects, stores, and shares to only what is absolutely needed to run your business and satisfy legal requirements. Record who has access to specific data including employees, vendors, contractors, and partners.
Safely dispose of any personal data no longer needed. Your IT partner can help you eliminate data you don't need by changing default settings in your online forms or database software.
Ensure that only necessary employees have access to personal data.
Use SSL encryption to transmit financial or other sensitive data.
Avoid using social security numbers for identification as much as possible.
Never send sensitive personal data by email unless it is safely encrypted.
Train employees on good cyber hygiene and implement and enforce comprehensive internet behavior as well as strong password policies.
Physical security is also important—implement a clean desk policy, and lock file drawers and doors.
Be familiar with the data privacy requirements of any countries or regions that your organization might be doing business with to avoid any fines.
Consult with a Trusted IT Support Partner as Your Data Privacy Expert
To meet your data privacy requirements, we recommend that your company work with an expert in IT security and data privacy, such as Network Depot.
Your small business will reap valuable benefits by understanding the importance of adhering to data privacy regulations and following the recommendations above. As a result, your organization's network will be more secure, your employees and partners will have peace of mind, and your operations will be more productive. When your company can demonstrate proven expertise following these data privacy standards, it will also open the door to new business.
With the help of a trusted IT Support partner, your organization will be able to successfully navigate data privacy standards and will be prepared to work effectively and securely in the future.