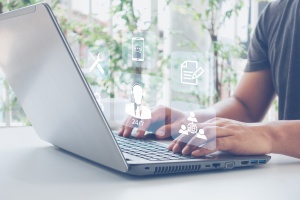 Organizations utilizing outsourced IT Support will benefit in significant ways that can be captured in statistics. This article will provide an overview of some interesting managed service provider (MSP)- related statistics that will demonstrate why your organization should take advantage of outsourced IT Support.
Statistics in this article come from LinkedIn, Statista, TechChannel, Wanclouds, Exact IT Consulting, HC Tech Guys, Marco, Mordor Intelligence, and CompTIA.
Outsourced IT Support Market
The global outsourced IT Support market is expected to reach $430.53 billion in 2023 and rise to $587.3 billion by 2027. This steady increase corresponds to a compound annual growth rate (CAGR) of 8.07% between 2023 and 2027.
Clear Need for Help with IT Services
59% of small businesses report having difficulty implementing and rolling out new technologies.
53% of small organizations feel that they are at a disadvantage compared to larger companies concerning IT costs.
81% of small businesses are worried about IT issues concerning security and efficiency.
43% of cyberattacks target small businesses and only 14% of them consider their IT security as highly effective.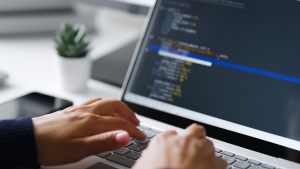 86% of surveyed organizations were affected by at least one successful cyberattack in the last year.
There were approximately 493 million ransomware attacks in 2022. Global cybercrime costs are expected to reach up to $10.5 trillion annually by 2025.
Hourly downtime costs have risen 32% in the last seven years.
91% of organizations in one survey said a single hour of downtime that takes mission-critical server hardware and applications offline, averages over $300,000 due to lost business, productivity disruptions and remediation efforts. Even organizations with less than 50 employees could see downtime costs of $10,000-$100,000 an hour.
Every week 140,000 hard drives experience data loss in the United States.
48% of business leaders say the average time it takes their organization to successfully complete a single multi-cloud application migration is 1-2 months. 32% cite a lack of knowledge as their biggest challenge for utilizing the cloud effectively.
55% of business managers believe their current technology tools get in the way of their operations.
Desired MSP Characteristics
86% of surveyed organizations say the most important characteristic they're looking for in an IT partner is knowledge.
86% of companies reported that exceptional responsiveness from an MSP is critical.
52% of organizations reported being concerned that an MSP would be reactive instead of proactive.
MSP Benefits
IT experts estimate that outsourced IT Support will help reduce IT costs by 25-45% and increase operational efficiency by 45-65%.
50% of companies using an MSP saved 1-24% in annual IT costs, 33% saved 25-49%, and 13% reported savings of more than 50%.
Industry experts estimate that using an effective IT Help Desk can save an organization up to 600 working hours each year. An MSP offers a dedicated 24/7 Help Desk to quickly address any IT issues. These experts will reduce your organization's aggravation and keep your business in good working order.
An outsourced IT Support partner will help greatly for the 83% of companies that allow Bring Your Own Device (BYOD) at their organizations. Industry experts estimate that organizations can save up to $350 a year per team member using BYOD. An MSP will ensure comprehensive BYOD management as part of enterprise-wide security policies. An IT Support partner will also implement password protocols, multi-factor authentication, user training, and additional policies to promote good cyber hygiene.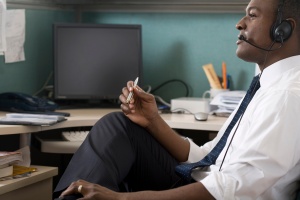 20% of SMBs will suffer a failure of some sort every five years that will cause them to lose critical data. MSPs offer storage technologies that will drive productivity, reduce costs, and enhance security.
On average, an employee's knowledge will decrease 20% after a work stoppage. This negative impact comes from a company neglecting backups or disaster recovery. An outsourced IT Support partner will provide robust backups for disaster recovery that will ensure business continuity.
An MSP will make the onboarding process run smoothly. Research shows that a good onboarding experience means a 69% increase in employee retention.
Contact an IT MSP
As demonstrated by these statistics and in our previous article, an outsourced IT partner will provide your organization with significant benefits.
A trusted IT Support partner will assess your current IT state and recommend the tools and processes needed to keep your organization secure and productive. A reliable IT partner will provide your organization with the latest IT tools and policies, network monitoring, data storage, firewalls, and backups, as well as valuable consulting on all IT issues.
We recommend you contact a proven IT MSP like Network Depot to discuss how they can help your organization optimally achieve its unique objectives.