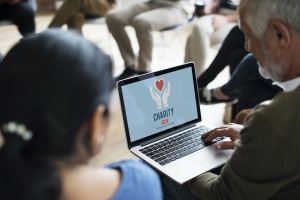 After two years of a crushing pandemic that has affected all types of organizations, it is worth taking some time to assess significant trends that will impact the nonprofit industry in 2022. Nonprofit leaders should make an effort to understand these important trends. By doing this, they will be able to adapt their operations and efforts to best mitigate their negative impacts as well as benefit from the opportunities they present.
Expanded talent pool for new employees
Although nonprofits have also been affected by what is known as the "Great Resignation of 2021," the impact of the pandemic has expanded the amount of talent available for nonprofits to hire. Many workers have decided to leave the corporate world in search of positions with more meaning, and nonprofits offer ideal settings where people can work for a worthy cause.
Your nonprofit should be aware of the importance of remote working options and flexibility to attract and retain the best talent. In addition, your leadership needs to take the time to research and utilize the variety of online hiring sources available to cast a wider net for new employees.
New generations will dominate the volunteer ranks
After a steep decline in volunteerism during the pandemic, your nonprofit should focus your recruitment efforts squarely on the younger generations: Millennials and Gen Z. Surveys show that these generations have more passion and energy than their elders and are more likely to engage as volunteers. Experts recommend trying to reach them where they are most comfortable: social media. They further advise nonprofits to communicate powerful messages about their efforts and to highlight the individual skills and talents that they are looking for from their volunteers.
Social media will be even more important
Because of the clampdown on live events during COVID, savvy nonprofits quickly realized the importance of social media in maintaining contact with their current donors and raising awareness about their missions. This trend will continue even as the pandemic eases as donors and interested parties now expect a strong social media presence and regular communications from their chosen causes and partners.
The future of nonprofits events: Hybrid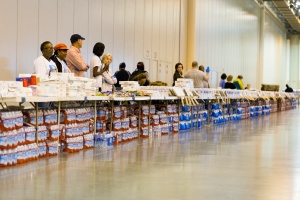 COVID restrictions forced nonprofits to hold virtual/online events with the support of remote working tools and platforms like Zoom and Microsoft Teams. Although nobody liked the lack of personal contact, nonprofits quickly realized the potential to expand the reach of their efforts through online experiences. As nonprofits welcome the return of human contact at their events, they will also be wise to make their events a hybrid affair with ample attention given to virtual attendees and donors.
The Mobile-First approach will be more important
Fifty-seven percent of global internet traffic is now mobile with an average of almost one million new smartphones coming into use each day. As a result, it makes sense for nonprofits to ensure that their websites are more mobile-friendly, as their visitors and users will come more frequently from mobile devices. Depending on the type of nonprofit and average age of a donor, it will become increasingly more useful to have a mobile-first approach for your nonprofit website.
The use of marketing and outreach campaigns via texts along with traditional email marketing will also become more important, as this is the more popular form of communication among younger people.
In addition, mobile giving will become more common, so it makes sense for your nonprofit to make these transactions as easy as possible. Industry experts reported that the number of nonprofit transactions completed through mobile devices increased 50% last year with an average gift of $79.
AI and data analytics tools will be more important for nonprofit recruitment and fundraising
The availability of artificial intelligence (AI) programs has increased dramatically at more reasonable prices, so that nonprofits of all sizes can now take advantage of their benefits. These programs help nonprofits better target their fundraising and recruitment efforts through smart segmentation and list generation strategies. Nonprofits should increasingly use these powerful programs in combination with data collection and analytics tools to save time and get improved results.
Cybersecurity resources will need to be even greater
The pandemic has been challenging for nonprofits in terms of the massive number of scams conducted by cybercriminals pretending to represent charities and other worthwhile organizations. These well-publicized problems have had a profound effect by making it less likely for interested people to donate money. As a result, nonprofits must continue working to inspire confidence in the security of their operations with communications about their attention to this critical matter. These efforts will help overcome potential donors' fears that their money may be diverted to a criminal or that their sensitive personal information could be compromised.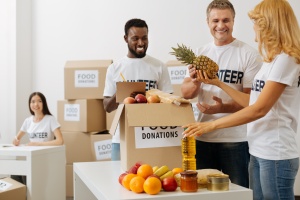 As a result of this trend toward greater IT security threats, nonprofits should make a significant investment in the most effective cybersecurity tools and implement related employee training. Because of the growing number and types of cyberattacks and their destructive power, these efforts must be a top priority for nonprofits. It also will be advisable for organizations to have a dedicated marketing and public relations campaign to keep their current and potential donors aware of their comprehensive cybersecurity efforts.
Consult with an expert on helping nonprofits succeed
With a forecasted future of increased cybersecurity threats, donor and employee generational changes, and significant technology trends that can impact nonprofits, we encourage nonprofit leaders to reach out to a trusted IT Support Partner, like Network Depot, for assistance in keeping their operations secure and productive.
A dependable IT partner will offer a nonprofit valuable advice on how to best adapt their efforts to benefit the most from these trends as well as protect an organization from their negative effects. These IT security experts will help an organization get the most benefit out of AI and data analytics and will implement any necessary solutions to provide protection against aggressive cybercriminals.
By understanding important industry and technology trends, encouraging good cyber hygiene, providing proper training, and working closely with an IT partner, nonprofit organizations will be able to achieve their unique and worthwhile missions more effectively.