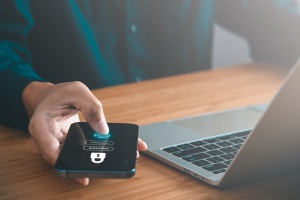 There is a hidden area online known as the dark web, which your small business should avoid at all costs. In this article, we will describe what the dark web is and explain how your organization can keep its sensitive information from falling into this dangerous area.
What is the Dark Web?
The dark web is essentially a network of websites and forums that implements tools to keep web traffic anonymous and is not accessible through traditional search engines. The dark web's appeal is that a user's IP address or activity cannot be tracked there. Because of this guaranteed anonymity, the dark web has become a giant market for illegal activities, where hackers buy and sell sensitive information—much of which has been stolen in data breaches.
Effective Ways to Keep Sensitive Information off the Dark Web
Ensure your staff practices good cyber hygiene through training and rigid company policies
Security experts emphasize that your small business implement a comprehensive internet and email usage policy and provide continuous training for your staff on the latest cyber threats. They also recommend conducting regular tests with sample phishing emails and other potential threats to assess your organization's ability to maintain a high level of data security.
Utilize Multi-Factor Authentication (MFA)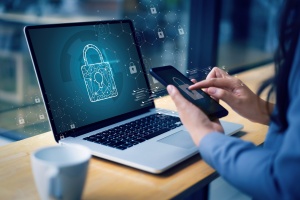 Information security experts recommend that small businesses implement MFA for all internet services. This extra layer of protection is critical in preventing data breaches.
Limit access to sensitive data
A standard rule to apply for all sensitive information is that only those staff members and third-party individuals who need to be involved in the processing of this critical data should have access to it. Your organization should update these permissions as soon as they are no longer needed in the data handling process.
Maintain strong password protocols
Your organization should ensure that you have a strong password protocol in place using complex passwords that are changed frequently or four-word pass phrases, which are much harder to crack. Employees should never share usernames and passwords or reuse them on their private devices.
Use robust dark web monitoring services
Your organization should take advantage of available dark web monitoring services to know quickly if any of your sensitive information has been compromised. This technology will constantly be on alert scanning the dark web and will notify you immediately when any of your company information is found there.
Actions to Take If Your Company's information Is Found on the Dark Web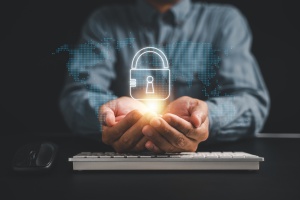 Please note that because of the anonymous nature of the dark web, there is virtually no way to remove stolen information from this location. Even if you could reach an administrator, they would ignore your requests, and there is no way to know if the information has already been shared. As a result, your efforts should focus on stopping the current breach from spreading and making sure that the compromised information is rendered useless. Depending upon the type of information and the extent of the data that has been found on the dark web, your company should take the actions listed below.
Immediately perform deep scans for viruses, malware, and other tools that hackers may be using to gain access to your network.
Update all online access points with new usernames and strong passwords.
Notify credit bureaus, banks, and any other financial institutions about the problem. If necessary, ask them to freeze your credit.
Review the use of credit cards and any other payment systems and notify these companies of the issue.
Implement more staff cybersecurity training and require extra vigilance with email and online activities.
Work with a Trusted Cybersecurity and IT Support Partner
The most important recommendation we can give your organization for protecting yourself against the dark web is to consult and work with a trusted IT cybersecurity expert like Network Depot. A reliable IT Support partner will help train your staff thoroughly and guide you in selecting and implementing the right cybersecurity tools and solutions to keep your sensitive information safe.
By knowing and understanding the threat presented by the dark web and with the assistance of your trusted IT partner, your organization will be well protected. Secure with this valuable knowledge, your organization will be able to maintain its focus on achieving your unique objectives.