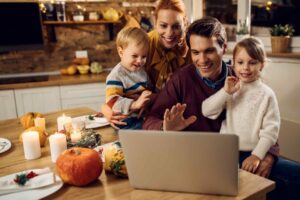 As you get ready to enjoy a well-deserved Thanksgiving celebration with family and friends, you should take a moment to give thanks for some encouraging trends and statistics concerning cybersecurity.
Even though cybercrime continues to be a significant threat for small businesses and nonprofits, it is encouraging to see more companies, government agencies, and individuals recognizing the seriousness of the threat and taking steps to combat it.
In addition, better technological tools are available and in development, which will allow your organization, with the help of a trusted IT Support partner like Network Depot, to better protect itself against malicious actors.
Encouraging Cybersecurity Trends and Statistics
The following positive statistics were provided by Global Market Insights, The Motley Fool, Inc., Small Business Trends, Terranova Security, Insurance Information Institute, Trust Radius, and ISC.
More Awareness of Cybersecurity Threat and Greater Investment in Cybersecurity
Organizational leaders in all industry sectors and various levels of government are becoming more aware of the seriousness of cybercrime and are devoting more financial resources to address it. Local and federal government officials and industry partners are working together to develop and implement improved regulations and laws and are sharing information about specific cyber threats on a variety of communication channels. Some relevant statistics are reported below.
45% of businesses surveyed said their cyber defenses are insufficient to manage the increased cybersecurity threat.

Global spending on cybersecurity increased to more than $170 billion in 2022, which was a 13% increase over 2021.

The cybersecurity market is expected to grow to more than $300 billion by 2024.

68% of companies surveyed reported not having cyber insurance, but 25% stated they would be purchasing it in the next 12 months.

65% of business-to-business purchasers of technology state that data security and data privacy are top concerns when buying new technology.
Improved Cybersecurity Technology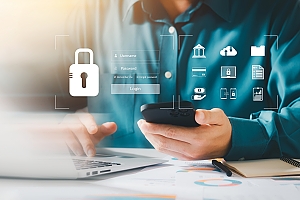 As users demand more support in their cybersecurity efforts, software companies have responded in force. Technology companies are now building in important cybersecurity features in their applications such as data encryption, password management, and multi-factor authentication (MFA). They are also offering robust backups and data recovery capabilities in these new tools.
In addition, technology developers are using the power of machine learning and artificial intelligence (AI) to detect and prevent cybercrime through safer applications and better protected interactions with sensitive data.
Organizations are Demanding and Utilizing More Effective Cybersecurity Training
User error remains the number one cause of data breaches and cybercrime as employees remain the weakest link in cybersecurity. Companies and institutions have responded to this problem by offering more and improved training to recognize threats and encourage good cyber hygiene. Cybersecurity companies are developing tools and courses in a variety of modes to help organizations improve their cyber defense efforts.
These training methods are essential as most employees still have problems recognizing sophisticated email phishing attacks. For example, one alarming study found that nearly 70% of employees will enter their login credentials on a phishing website.
Organizations can now choose from a wide variety of online training, webinars, and in-house seminars offering information and recommendations on how to prevent or minimize cybercrime. Companies also offer organizations tools that will evaluate their employees' ability to recognize phishing and other data breach attempts.
A Higher Number of Cybersecurity Jobs and Talent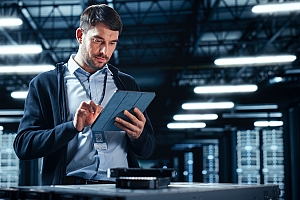 The cybersecurity workforce reached its all-time high in 2022 at 4.7 million professionals, but security experts estimate there is still a shortage of 3.4 million workers in this important field. Educational institutions have responded to this demand by offering an expanding number of new courses and degrees focused on information security. As a result, there is a rapidly growing number of trained specialists entering the workforce to fill the glaring need for cybersecurity technicians and developers.
The current average annual salary in North America for cybersecurity professionals is $120,000 and growing, which will attract talented jobseekers. The employment of these well-compensated information security analysts is expected to grow by 30 percent through 2030, which is higher than the average for all other occupations.
More IT Security Experts are Available to Help
One of the most encouraging trends to give thanks for is that the number of qualified IT security partners available to assist your organization continues to increase, and experts predict it will remain on this upward trend. This positive trend indicates that your company should now find it easier to locate a qualified IT security partner, like Network Depot, to assist your small business in this critical area.
Our strongest recommendation is that your small business take the time to consult and work with a trusted IT security partner to best protect yourself against the ever-growing cybersecurity threat. Your reliable IT partner will help you select and implement the right cybersecurity tools and solutions that will work best for your unique business.
We hope these positive trends and statistics regarding cybersecurity will start your holiday off on a positive note. Now that you have taken the time to inform yourself about these important trends, please enjoy all the delicious food and great company on this wonderful holiday.
All of us at Network Depot hope you will have a memorable Thanksgiving feast with friends and family!