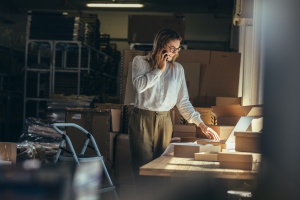 Following important compliance regulations can not only help your small business benefit find increased business opportunities, but it will also offer additional valuable benefits. In this article, we will discuss some of the benefits of following compliance regulations for your organization.
The main benefits of following compliance regulations are discussed below.
More Business Opportunities
One of the most recognized benefits of following compliance standards is that it allows your organization to offer your services in various sectors and makes you more attractive to potential clients. For example, all companies working on any contracts with the Department of Defense, will now need to have Cybersecurity Maturity Model Certification (CMMC) compliance. This certification can only be achieved through an assessment by an authorized CMMC assessor. In another example, companies working in the healthcare sector will be much more likely to select any provider of services that demonstrates compliance with the Health Insurance Portability and Accountability Act (HIPAA).
Reduction In The Threat Of Lawsuits And Fines
A constant worry for companies in all areas is how to reduce the amount of legal risk for their organization. When your organization is in compliance with important standards, the chance of any attempted and/or successful lawsuits will diminish significantly. In addition, when your company is safely in compliance, you can be sure to avoid any possible non-compliance fines and penalties. For example, any business that holds data of any European Union citizen must abide by  General Data Protection Requirements (GDPR). Fines for non-compliance with GDPR can reach 4% of worldwide revenue or 20 million Euros, whichever is greater. Similarly, fines for HIPAA violations can reach up to $50,000 per violation and can even involve prison time in extreme cases.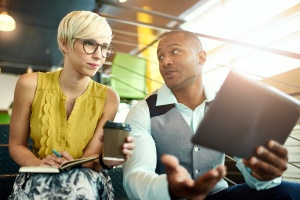 Also, all companies that store and use customer credit card data are required to follow the strict compliance regulations of the Payment Card Industry Data Security Data (PCI DSS) or credit card companies will not allow them to use their cards for payment. Any violations of these policies will also result in significant fines.
In another example of the possible consequences of non-compliance, Target has been hit with a class action lawsuit for not following ERISA laws related to employee information and instruction on COBRA offerings.
By following compliance standards, organizations will also often benefit from reduced healthcare and insurance costs.
Improvement Of Cybersecurity Efforts And Operational Efficiency
Many important compliance regulations focus on comprehensive cybersecurity policies and practices that protect sensitive internal and client information. This enhanced protection of vital networks and applications also helps company operations run at a higher level of efficiency as there is less time lost because of security breaches or system failures.
Protection Of Your Company's Reputation
The cost of not following compliance regulations can lead to devastating cybersecurity events and other unwelcome results that will be highlighted in the press, social media, and in the local community. These unfavorable reports will harm an organization's brand and reputation. This type of reputational damage will negatively impact future sales and revenue, as well as subject your organization to the cost of legal fees and any remediation expenses.
Improvement Of Employee Morale And Retention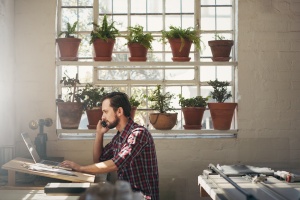 As much as employees appreciate good salaries and benefits, they also take a substantial amount of pride in where they work. When your organization is following important compliance regulations, your employees will respect that your company is making the effort to offer a safe and productive workplace, which benefits them and your clients. Many studies have demonstrated that employees who are happy with where they work are more productive. In addition, a recent Accenture study found that 42% of employees polled were willing to walk away from a company that doesn't match up with their moral standards. In short, companies that don't value the importance of following compliance regulations will hurt the morale and productivity of current employees, decrease retention rates, and be less appealing to future job candidates.
Consult With A Trusted IT Support Partner About Compliance Regulations
As you can see from this article, there are a variety of important benefits from following compliance requirements for your company. We recommend that your company work with an expert in IT security and compliance, such as Network Depot, in order to be prepared to meet any compliance requirements and realize their benefits.
By understanding the importance of following compliance regulations and taking the actions to achieve compliance, your company's network will benefit by being more secure, your employees will be happier, and your operations will be more productive. Implementing these compliance standards will also open the door to a huge amount of new business.
With the help of a trusted IT Support partner, your organization will be able to successfully navigate complex compliance standards and will be prepared to work effectively and securely on private and government contracts in the future.